As a blogger, I may be compensated in some way (either pay, product, or experience) for sharing the post below All opinions are my own. ~Heidi
The countdown to Ashley's 21st Birthday trip continues. Today we're at 55 days! Yay!
One of the things we are looking forward to on this trip is trying some new (to us) restaurants. The other week, I posted some of the nitty-gritty details of the Disney Dining Plan. I shared how we have been lucky enough to take advantage of the free dining promotions on many of our recent trips. Our upcoming trip is no exception – we actually did it as an add-on to our package; but when free dining was announced, we grabbed it up!
One of our favorite things about the Dining Plan is that it allows us to try restaurants that we probably wouldn't normally try, especially if paying out-of-pocket. So, we always like to add 1 or 2 new restaurants to our plans. On this upcoming trip, we're actually trying THREE new places – so it seemed like a perfect 3 Things Thursday topic. . . .
#1 – Boma
Boma is a buffet-style restaurant located in the Animal Kingdom Lodge. It was not originally a part of our dining plans, but when the 4th member of our party backed out and we had to change up our package, we ended up at AKL! (I'm NOT complaining!) We decided that it might be fun to dine there on our first night there, as it seems more relaxing than trying to catch buses to get us over to the Poly for 'Ohana (our originally scheduled meal for that night).
The more we've read about it, we've seen people bragging up the breakfast too. So, we decided to change up a Chef Mickey's reservation for our last morning and do Boma again. So, we're doing it twice on a short trip! Hopefully we'll love it!
#2 – Via Napoli
We'll be at Epcot on the actual day of Ashley's 21st. Her desire was to try something new for her special day. After reading every single World Showcase menu over and over again, we finally decided on Via Napoli. Supposedly they have "the best pizza on Disney property" and it's "very authentic." Having lived in Italy for a brief time as a child, I'm skeptical and can't wait to try this for myself and see.
#3 – Yak & Yeti
The most recent change to our Disney Dining Plan is this one. . . . originally we had Tusker House scheduled for lunch on our Animal Kingdom. Our favorite server, Neil, recommended that we try the lunch there. However, we recently found out that he won't actually be working on the day that we're there – and we really wanted to see him! So, we decided to take the opportunity to try something (else) new. Again, we perused various menu options and decided on Yak & Yeti. The rest of our non-daring family wouldn't want to eat here; so we need to try these new things on our all-girls trip!
I'm so excited to try these new restaurants! What are YOUR favorite restaurants on Disney property? Do you have any on your Bucket List that you want to try?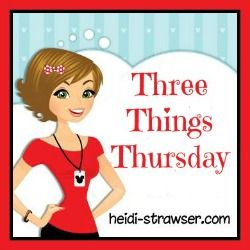 ---
Loading InLinkz ...