As a blogger, I may be compensated in some way (either pay, product, or experience) for sharing the post below All opinions are my own. ~Heidi
I used to LOVE doing crafty projects. Nowadays, I find I don't have much extra time for crafting. The extent of my crafting is making matching t-shirts for our Disney trips. Recently, though, I've worked on a few different craft projects (some still in the works), so I thought I'd share about this for this week's 3 Things Thursday.
#1 – T-shirts for Ashley's 21st Birthday
It's now less that 2 weeks 'til Ashley, Suzanne, and I head to Walt Disney World to celebrate Ashley's 21st birthday. Ashley kept saying she wanted JUST ONE SET of matching shirts for this trip, but I've been less-than-inspired. Finally, an idea hit me and we set to work choosing colors, ordering t-shirts, and creating the design. The shirts and now done and ready to be packed for our trip. Ashley always likes to do the "big shirt reveal" when we're AT Disney, but I think it's ok to give a sneak peek here. (At least you get the idea, and you can see the colors we chose.)
#2 – Thank You Notes for Cast Members
We like to make little "thank you" notes to pass out to Cast Members who go above and beyond to make people feel special at Walt Disney World. It's so fun to hand them to the CM's – they always seem so touched. One guy (a server at 'Ohana) told me that he has been working there for a very long time, and he has a drawer at home where he keeps all his little momentos that he's received from Guests over the years. So sweet!
Anyway, since there are only 3 of us going this time, I needed to come up with a new, clever design. I found some fun-looking stick figures and was going to ask a friend to draw them for us; but, well . . . I'm not the most patient person in the world! So, I attempted to draw them myself; and I'm pretty pleased with how they turned out. (Again, we don't like to reveal our surprises before our trip, so this is JUST the drawing, not the finalized note.)

#3 – A Window Frame Chalkboard
Last year, our neighbors tore down their garage. While looking upon the pile of rubble, the wheels were churning in my head. There was so much potential there. I mentioned to my hubby how much I wanted those old windows, and he managed to scarf them up for me. They've been sitting in our shed ever since. The other day, I went to retrieve one, only to realize that, of the 6 of them, only 1 still contained all of its glass. 🙁 Oh well. That's the one I chose to cover in chalkboard paint. And, so far, that's as much as I've accomplished. I have a plan. Really, I do. But, I don't want to reveal what it is just yet (you know, in case I fail – which I might!)
Are you a crafter? What kinds of projects have you been working on recently? Please share!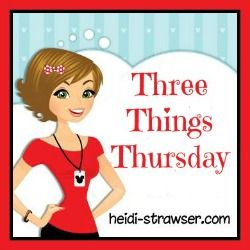 ---
Loading InLinkz ...