As a blogger, I may be compensated in some way (either pay, product, or experience) for sharing the post below All opinions are my own. ~Heidi
Wow! How is it possible that it's October already?! This year is literally flying by. I think it's going especially fast for us because we have so much to look forward to, and our calendar is so full! Anyway, since it's the first Thursday of the month, my list is Disney-focused. I'm moving on from the Magic Kingdom to Epcot this month. And today I'm going to share
I'll admit – Epcot is one of my favorite parks – has been since my very first visit. But, Future World is not my favorite part of Epcot – World Showcase is. So much so, that I think I'll focus on the countries individually in upcoming posts. We shall see. For today, though, here are 3 Things I Love about Future World:
#1 – Spaceship Earth
I still remember my first trip through this attraction. I've loved it ever since. Probably has something to do with the fact that it's the first thing you see when you get to Epcot. It's iconic. I love history, so the ride through time is pretty cool too. Sure, I'm not crazy about getting stuck in it (which has happened to us several times), but it's not a trip to Epcot without riding it!
#2 – Living with the Land
This is another long-time favorite of mine. Sure, it's slow and there is NEVER a line (I'm hard-pressed to understand why FastPass+ is available for this one) but I LOVE it! There's just something about traveling through those Disney gardens and seeing those giant lemons and the pumpkins being trained to look like Mickey heads and all the cool new methods of gardening that Disney is discovering/using. It just excites me for some reason. It's another must do for me.
#3 – Soarin'
This has got to be one of Disney's finest additions to Epcot, if not THE finest! This attraction is spectacular. I love the story behind the creation of the ride vehicles (an old erector set!) and the attraction itself is just so much fun! I can't wait to introduce my friend Suzanne to this one in 6 short weeks! Yay!
And a few honorable mentions:
I love shopping in MouseGears.
Turtle Talk with Crush is pretty awesome!
I could sit and watch the fountains for hours!
Club Cool is a fun experience.
What do YOU love most about Future World?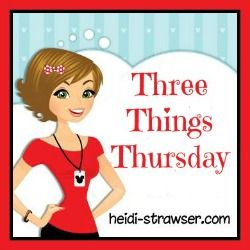 ---
[inlinkz_linkup id=452244 mode=1]