As a blogger, I may be compensated in some way (either pay, product, or experience) for sharing the post below All opinions are my own. ~Heidi
This week's list is a little different from most of my lists. It might read more like an advertisement or a review – but it's not. I was just hanging out in bed this morning, under the nice warm covers, trying to think about what I should share for my 3 Things this morning, and it hit me that I totally need to share this secret with all of you! So, here goes . . .
(Let's start with the back-story.) Years ago, when we got our first cell phone (a hand-me-down from my brother), we kept with the service that he had, through Tracfone. And we've stuck with it over the years – through many different phones, and through adding more phones (as the kids have gotten older), and utilizing their family plan. It's cheap and the coverage is pretty great. We have only ever been the "cell phone for emergencies" type people, so it hasn't been a problem.
But, despite our resistance to cross over to the smartphone "dark side," it has become obvious that at least some of us needed to make the change. Our cheapskate tendencies were really holding us back, though. ENTER REPUBLIC WIRELESS.
Ashley and I discovered Republic Wireless and we love it. Here are 3 reasons why:
#1 – The Smartphone
At the time that Ashley and I placed our orders, Republic Wireless had 2 smartphones available to choose from – the Moto X and the Moto G (from Motorola). We both opted for the less expensive phone – the Moto G – at $149; however, we also both upgraded to the 16GB version for $179.
We have both been very pleased with our phones. They do everything that we want/need them to do, they are totally customizable, and I love the ease of ordering apps through Google Play. I love that I can access email and social media away from home now. Of course, I'm still learning and still need to ask Ashley for help at times; but I'm getting used to it.
(FYI: They now offer a cheaper Moto E also.)
#2 – The Service
With our previous service, every time we'd have to contact them for something, we'd get a customer service representative from overseas. Obviously (due to family dynamics), I am not prejudice; however, when you need immediate help and there's a language barrier, it gets frustrating. Thankfully, for me, Ashley usually dealt with them – but, of course, she shared her many frustrations with me!
(I should interject here that we still carry a family plan with Tracfone too, so I'm not using this post as a means to complain about them – we've been happy with their coverage over the years and will stick with them for Brian, Gracie, and my mom, as long as it meets their needs.)
With Republic, you chat with a representative online. And guess what? They're right here in America! Yay! I've asked a few questions via FB and Twitter and gotten almost immediate responses. They are quick to answer, and their replies make sense. I SO appreciate that.
#3 – The Price
Oh my gosh – part of the reason we resisted the smartphone generation for so long was the price! I hear people talking about their cell phones bills in the triple digits! We were NOT willing to pay prices like that just to have smartphones! With Republic Wireless, we both have the $10/month plan. So far, we've been very happy with it and haven't been lacking in service at all. The cool thing is that you can change your plan at anytime during the month, if needed (and change it back too). I appreciate the flexibility. Rather than trying to explain the plans, I thought I'd share their infographic:
If you're comtemplating a smartphone but are anxious about the prices, or if you're disgusted with your current cell phone plan's bill each month, I'd highly recommend making the switch to Republic Wireless! (I'm pretty sure you'll come back here and thank me!)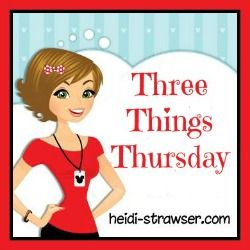 ---
[inlinkz_linkup id=459619 mode=1]