As a blogger, I may be compensated in some way (either pay, product, or experience) for sharing the post below All opinions are my own. ~Heidi
Based in part on a true story, Alive Day is an inspiring, affirming tale about the power of love, loyalty, and living full-out.
 A Marine's "Alive Day" celebrates the survival after an almost certain death. It's a time of hope and joy.
But Antwone Carver isn't celebrating. Home from war but not quite whole, Antwone's having trouble dealing with his new physical limitations.
Psychiatrist Brenden McCarthy can relate. He thought he'd lost everything when he was blinded in a mountain climbing accident. But with God's help, he's now living a satisfying life and feels called to help Antwone do the same. Problem is, he's hit one dead end after another trying to reach this bitter young Marine.
Enter Brenden's big-hearted and courageous black Labrador, Nelson. With boundless energy, contagious optimism, and a big heart, Nelson shows them both what it means to live a truly abundant life.
The journey Brenden began in the heartwarming novel Together continues with Alive Day.
Tom Sullivan
, known to many as an actor, singer, entertainer, author, and producer was born prematurely in 1947 and given too much oxygen while in an incubator. Though it saved his life, it cost him his eyesight. Tom spent the early part of his career pursuing music and eventually gained national prominence with appearances on
The Tonight Show
, a major recording contract, and a steady stream of gigs in Las Vegas. From there he would head to TV as a special correspondent for ABC's
Good Morning America
while guest starring in
Designing Women
,
Highway to Heaven
,
Fame
,
M.A.S.H
,
Mork & Mindy
, and
WKRP In Cincinnati
. Tom has been nominated twice for Emmy Awards, is the only living recipient of the Helen Keller Lifetime Achievement Award, has spoken at over three thousand corporations and universities and has written nine books for children, youth, and adults.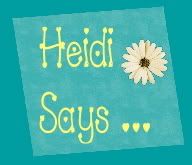 This was a good book.  I liked the storyline and the characters were believable and endearing.  However, it was obvious to me, while reading, that this book was written by a man. The continual references to s-e-x got to be a bit much, in my personal opinion.  Though I'm sure that, as a recently paralyzed man, that might be a large concern, I would have maybe not written that part so strongly into the book.  But, then again, I'm not an author; I'm just a reviewer.
I loved reading about Nelson, the service dog.  What a great animal!  He reminds me of a service dog that I know, one that was raised by close friends of mine.  Those dogs really bring new meaning to the verse "Greater love hath no man than this, that he lay down his life for his friend".