As a blogger, I may be compensated in some way (either pay, product, or experience) for sharing the post below All opinions are my own. ~Heidi
People who adopt from Vietnam are required to send back yearly reports until the child reaches the age of 18. Recent adoptions from Vietnam are required to do bi-annual reports for the first 3 years, followed by annual reports until age 18.
I'm sure some people look at this as a real pain. I, however, LOVE IT! It gives me an opportunity to reflect back on each year~ on the accomplishments that have been made, the fun things we've done, etc.
Our reports are due the first of September. We are to include pictures~ and I've been told that the workers in the orphanages just go crazy over the pictures! They love seeing how "their babies" have grown and changed over the years. They remember each child with love.
Here are some pictures that Ashley and I took of Gracie and Ian today. They are wearing their Ao Dais (traditional Vietnamese outfits). Gracie has had several of these over the years (and I purchased 5 more for her on my last trip)~ she loves wearing them and says they are so comfortable. Ian, on the other hand, felt quite differently about his~ he HATED it! That's evident in the pictures……..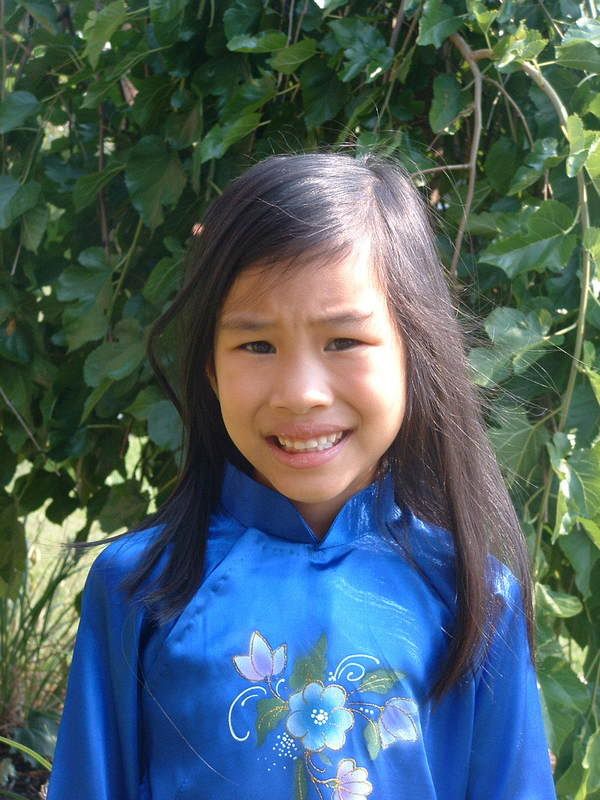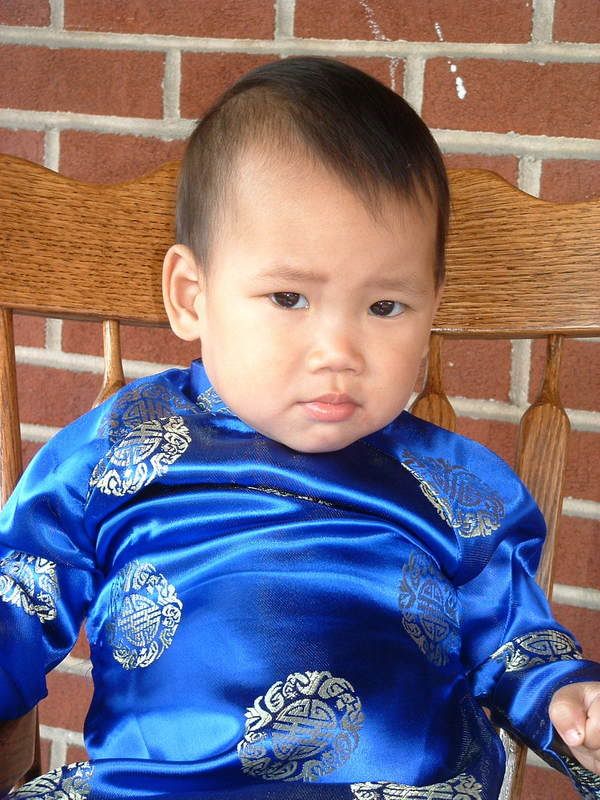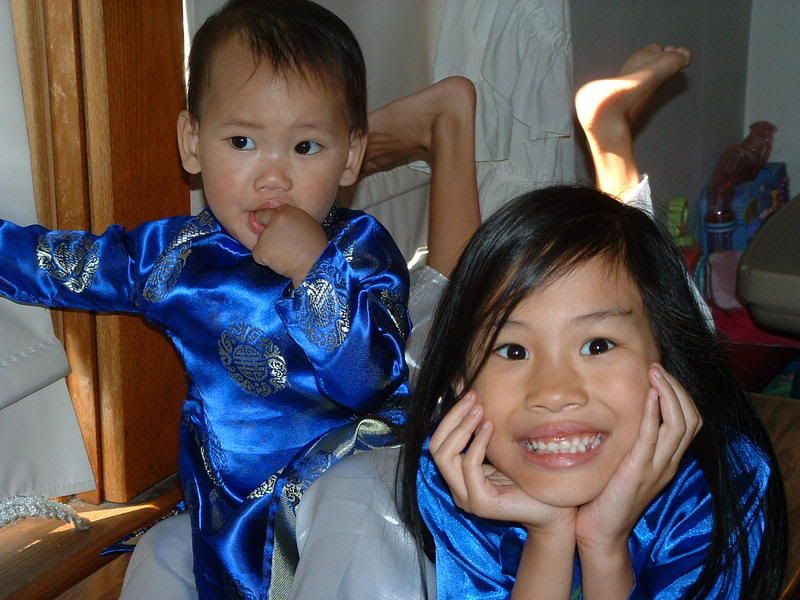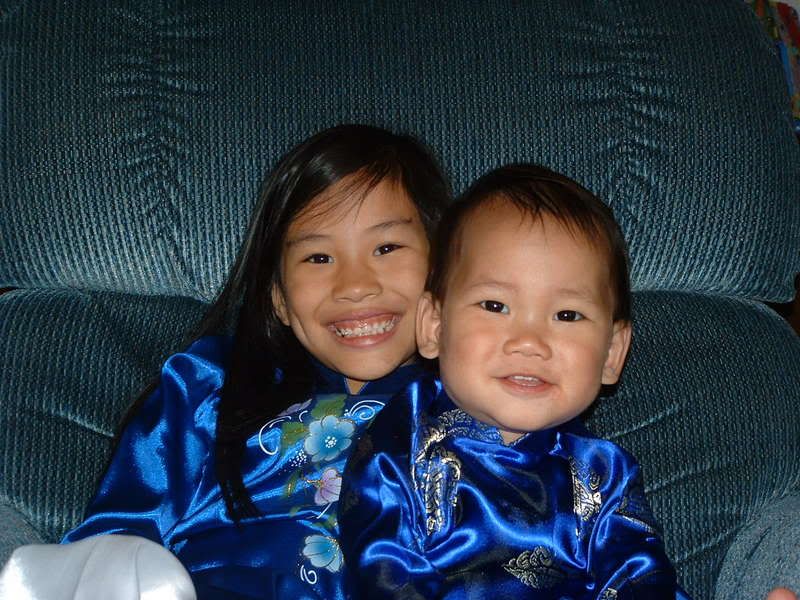 Finally~ a SMILE!
Aren't those little pouty-faced ones cute too, though?!
Those who followed us on our "journey to Ian"will remember that our updated reports always told us what a smiley, happy baby that Ian was.
Hmm . . . wonder what the workers will think when they see these?!