As a blogger, I may be compensated in some way (either pay, product, or experience) for sharing the post below All opinions are my own. ~Heidi
Day 1:
This project has been in the "thinking about it" and "maybe someday" stages for awhile, but is now in the "it's actually happening" stage!  The reason I'm filing this under "All About Ashley" is because, when this project is complete, it will be Ashley's new bedroom!  She is, of course, excited at the prospect of having her own room again; and Gracie's anxious to kick her out of their existing shared  bedroom and have some space to herself again also!  Little brothers can wreak such havoc to a girl's life sometimes! 
Anyway, I thought it would be fun to post an update each day, as we see things progress up there.  So, here are the pictures after Day 1 (we took BEFORE shots, but it was evening and they came out way too dark to share):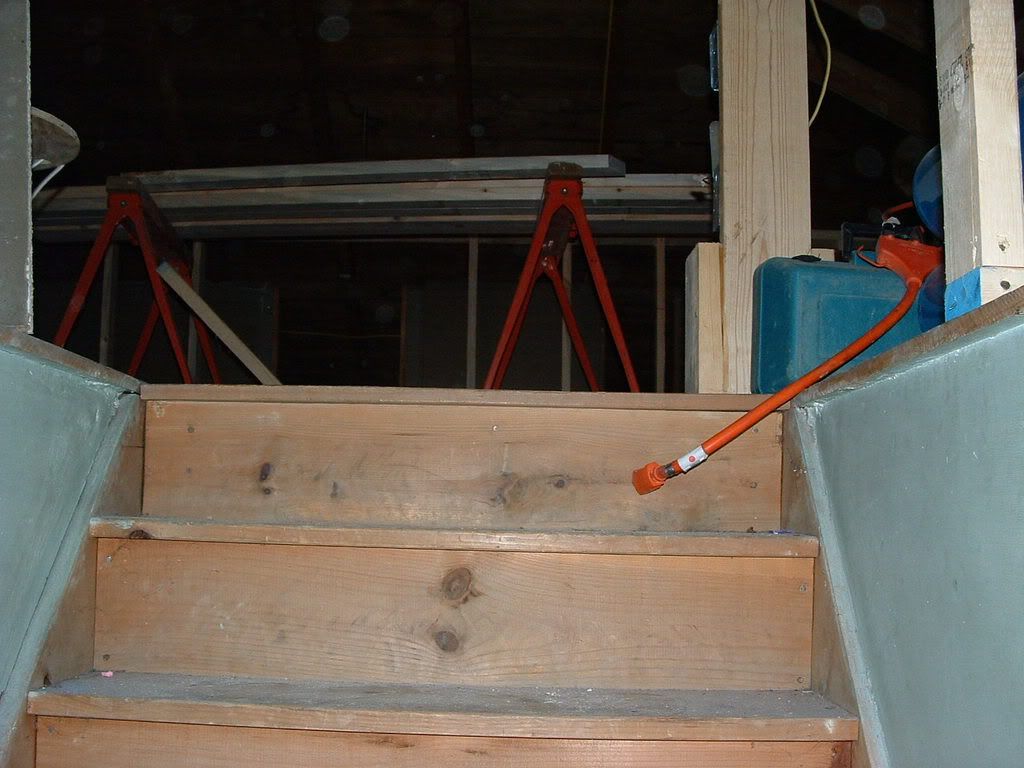 This is what you see at the top of the stairs.
(You know, I've lived in this house for 17 years and never noticed
that the attic way was that greenish-blue color! LOL
It's so dark in there that you can barely see!)
Here's the opposite shot –
looking down on the stairs from the attic floor.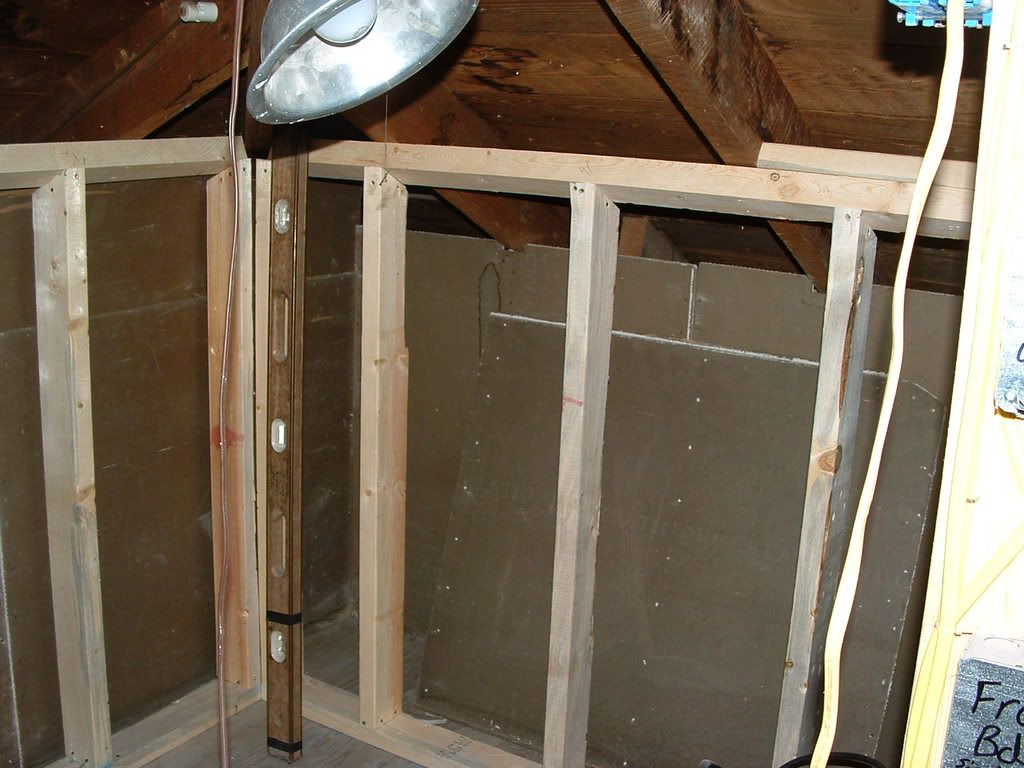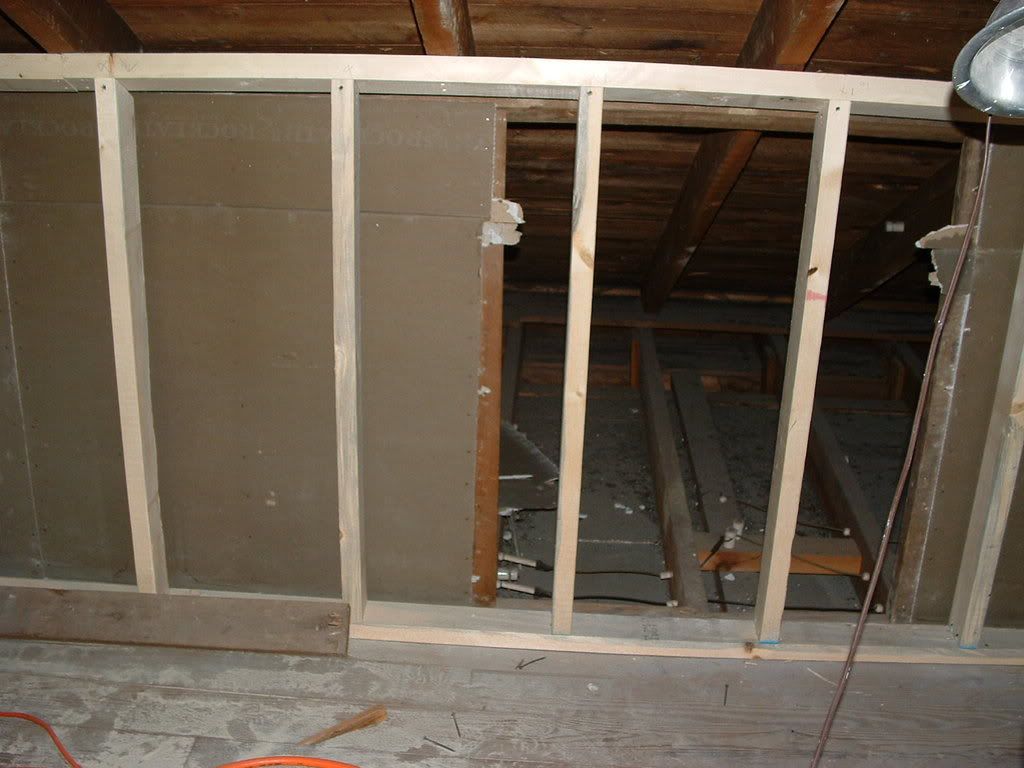 As you can see, there were "temporary" walls up there –
they are just leaving those and studding out for new ones.
And here's the shot of the dormer window –
gee, maybe I should have taken those white curtains down
before they started their work!
Anyway, Ashley's dreaming of a window seat here.
Day 2:
The men worked from 8am til 4:30 pm today.  Really, though, the attic doesn't look that much different today, so we only took one picture: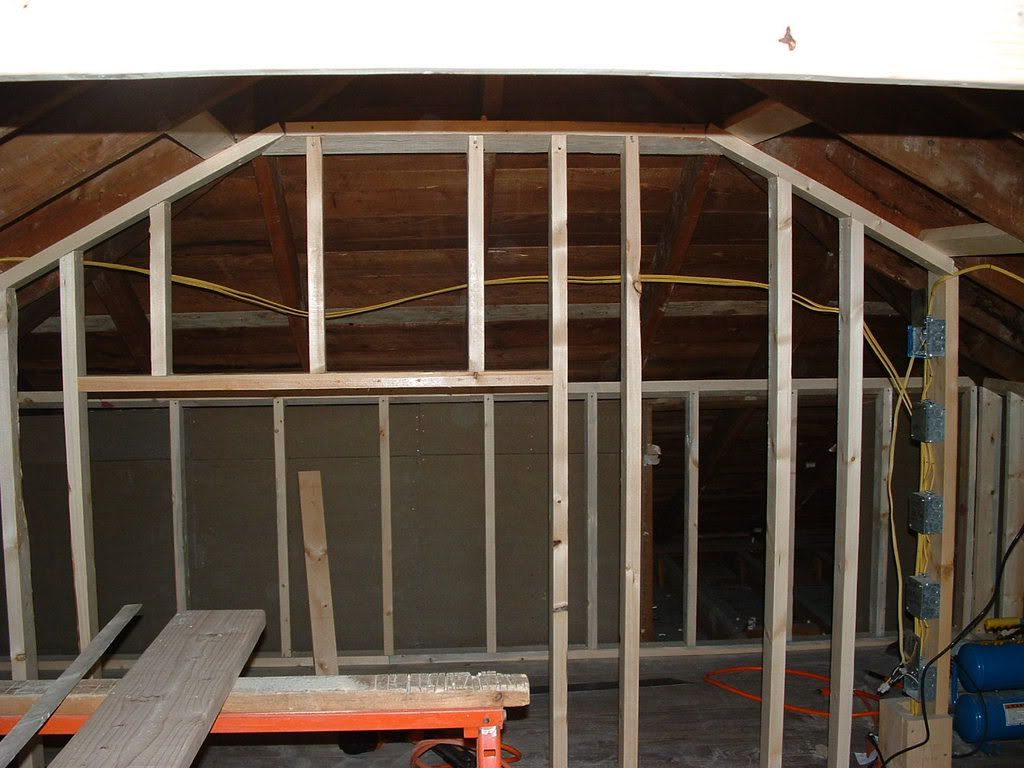 This dividing wall is right at the top of the stairs, off to the lright.
It's dividing off a small section of the room that we will be able to use
as storage (remember – this used to be the attic –
and it was quite full!)
This photo was taken from the front of the house, by the windows.
Day 3:
Once again, we waited patiently downstairs all day, while we listened to the hammering and sawing going on two floors above.  The suspense kills us; but yet it's so exciting to see what all was accomplished while we were waiting.  Today, we saw much progress –
Today they worked on insulation …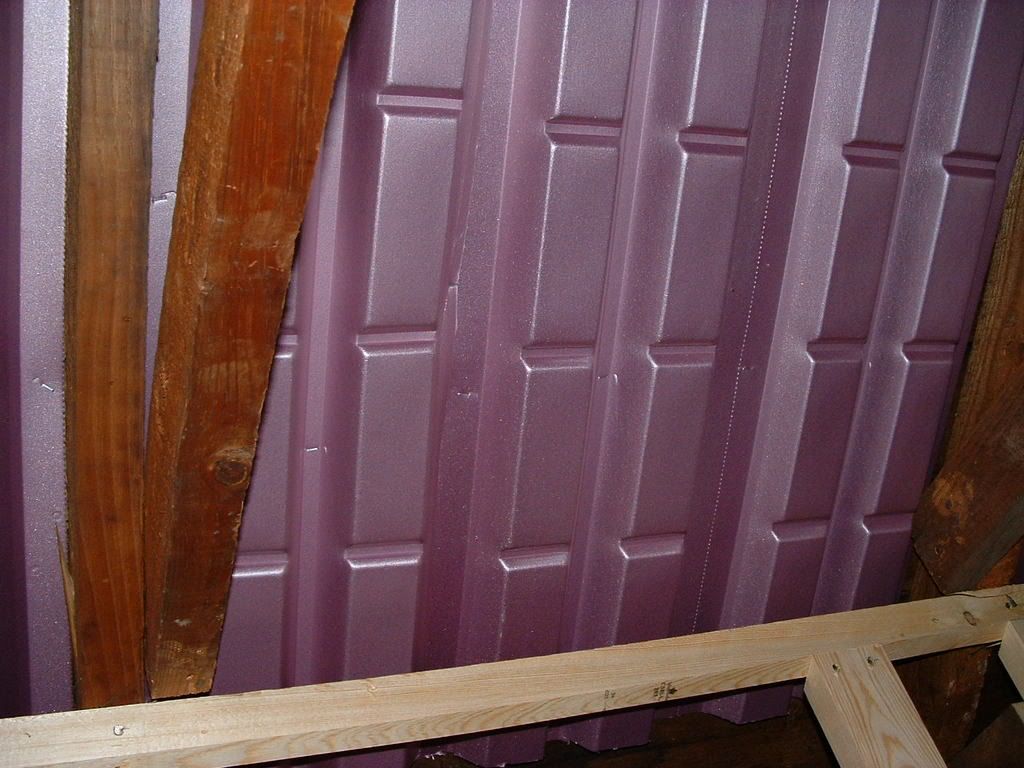 … Wiring …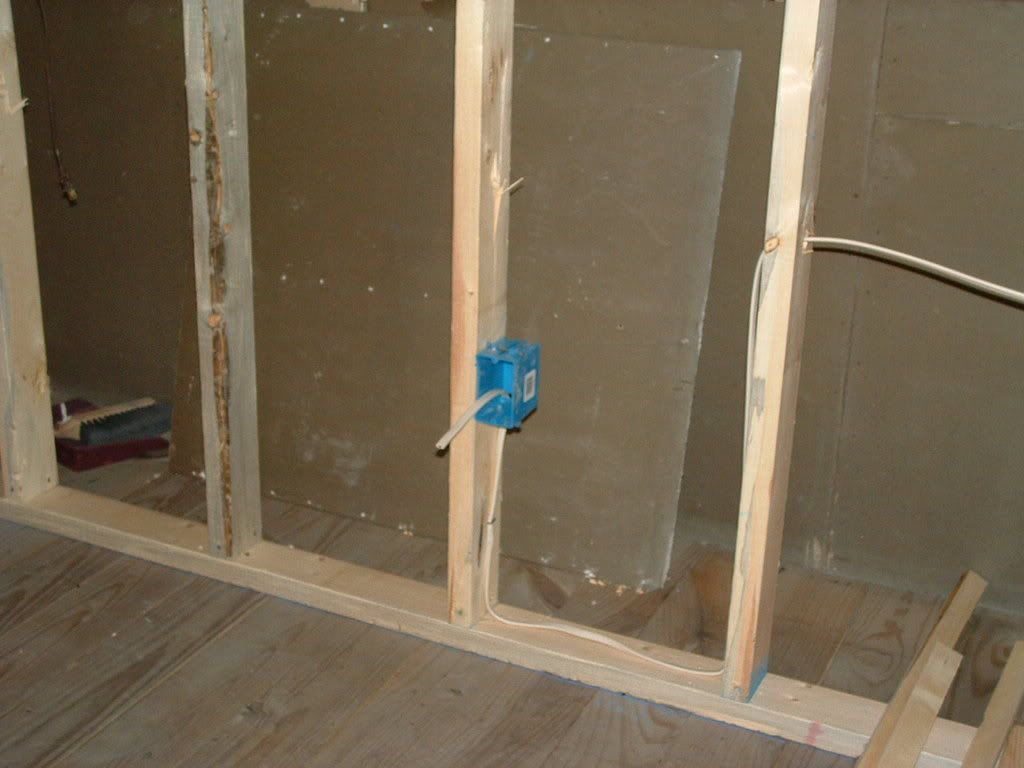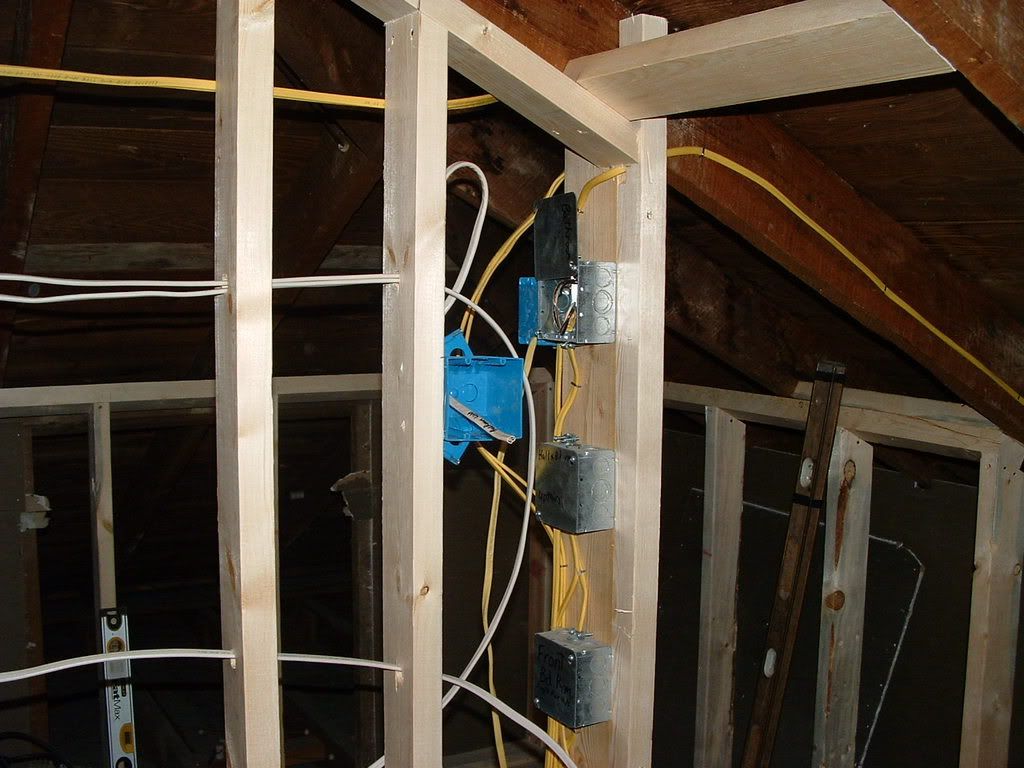 … and the window seat …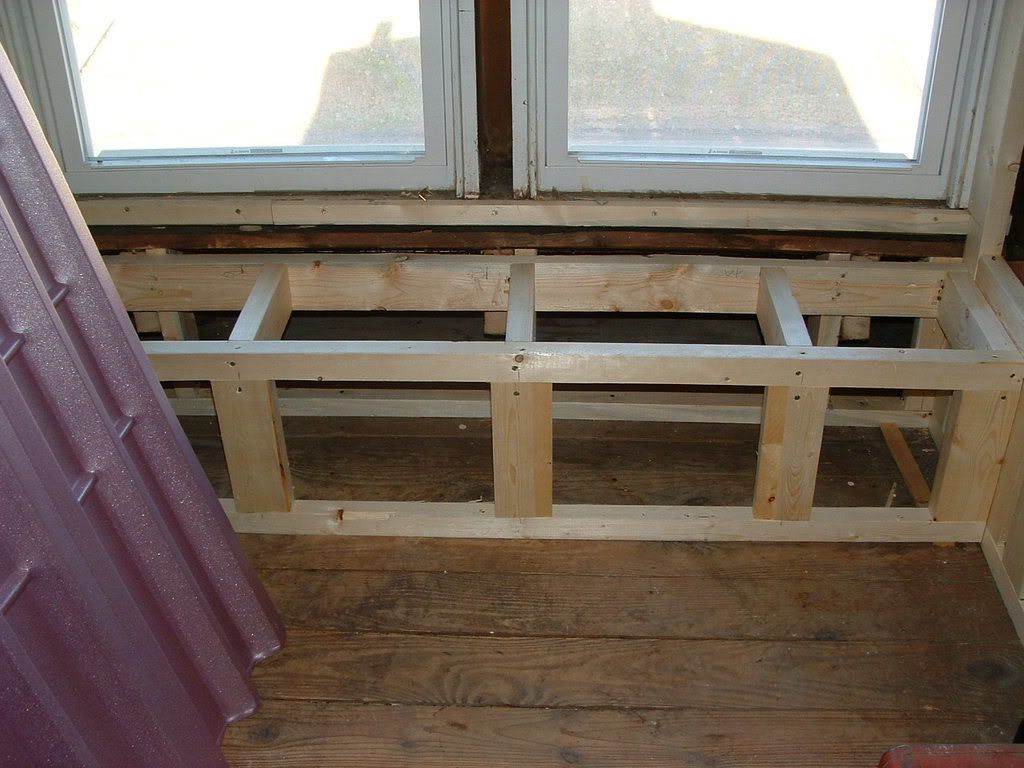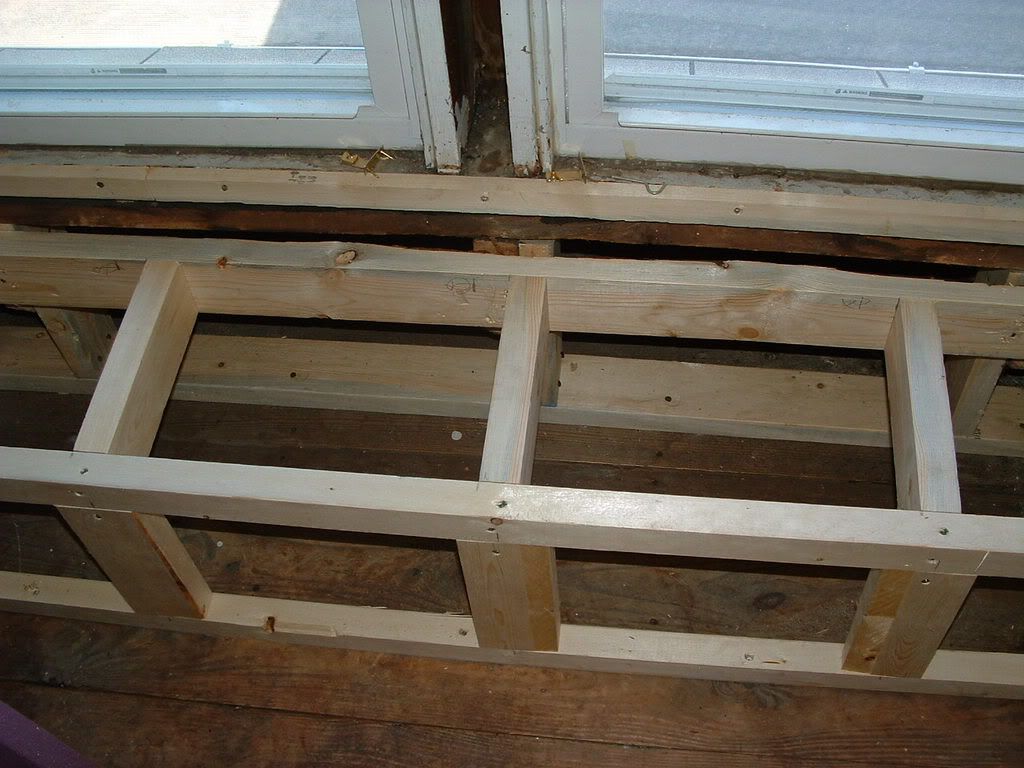 …and while the contractors were busy in the attic,
Ian was busily constructing an architectural masterpiece downstairs …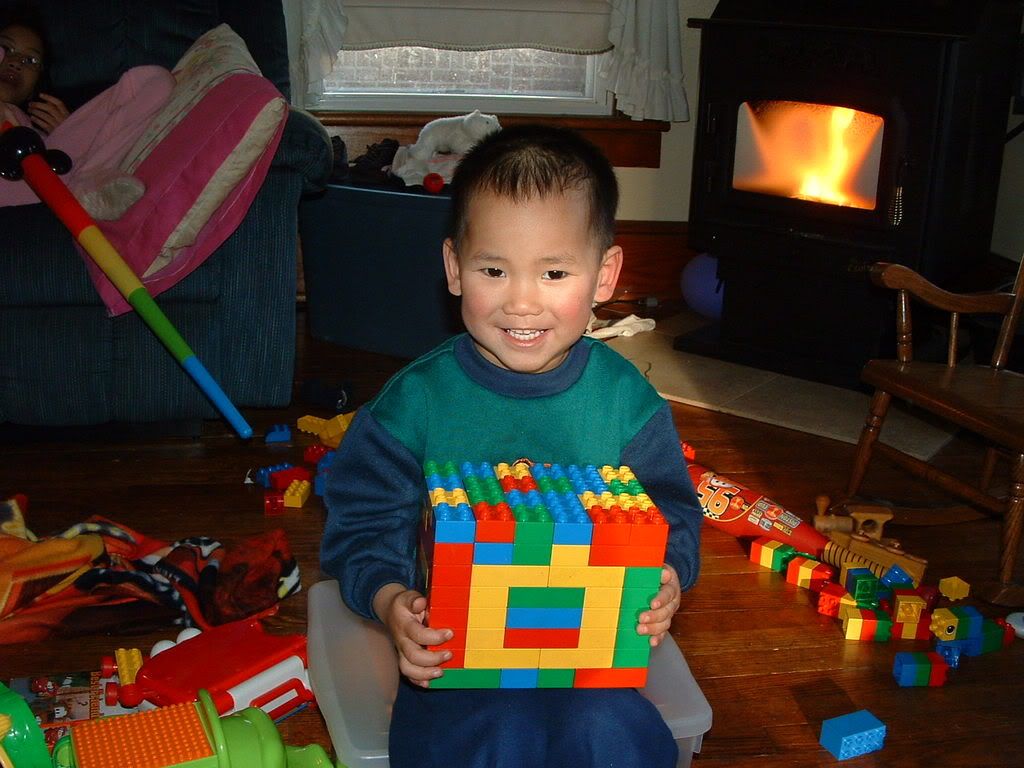 Day 4:
Not a whole lot to report today.
Just a lot of
insulation…
…insulation…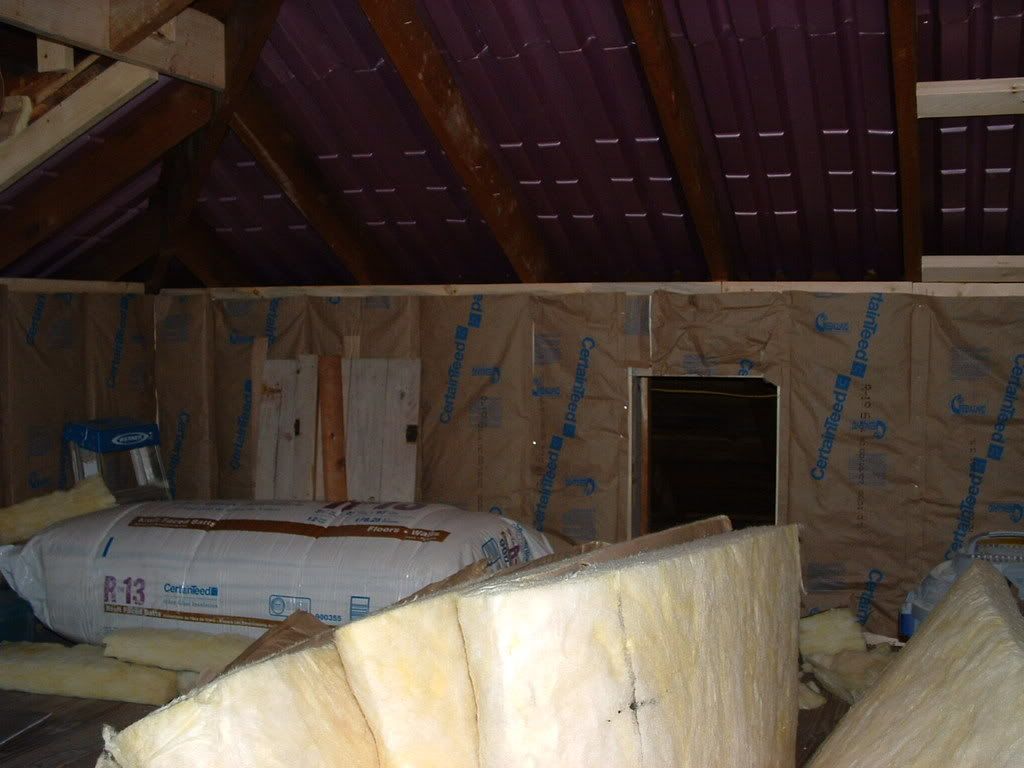 …and more insulation!
If nothing else,
it should be a well-insulated room!
To be continued …