As a blogger, I may be compensated in some way (either pay, product, or experience) for sharing the post below All opinions are my own. ~Heidi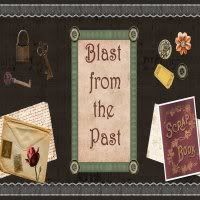 Last week, I shared a picture of me and my dad kissing, in honor of the upcoming Father's Day holiday.  This week, Debbie shared a sweet picture with her dad.  So, I guess I'll follow suit and share another picture of me and my dad – kissing – again!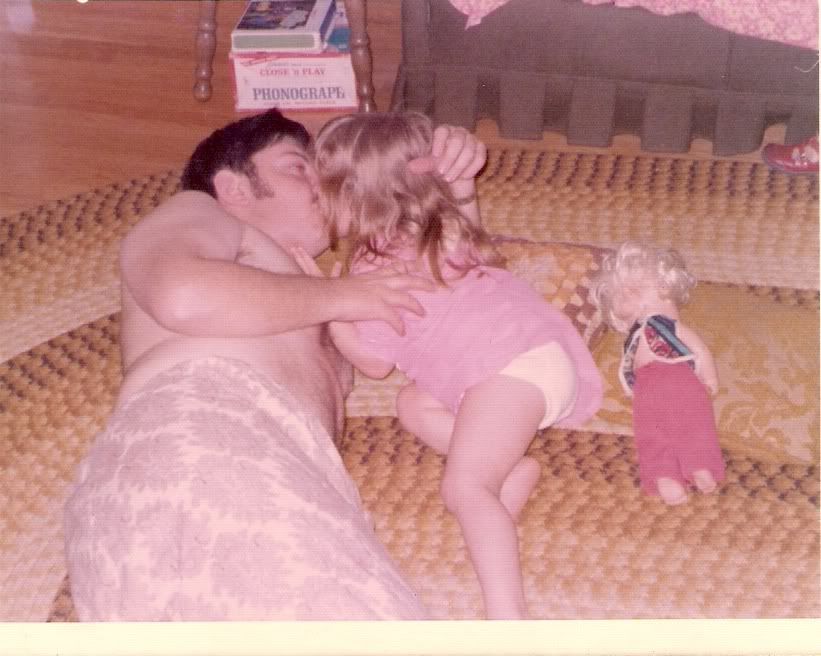 I've got braided rugs on my brain as I've been at the craft shop twice in the last month, trying to select one to order for my living room.  I wish I had this old one.  Wonder whatever happened to it?  The couch in this picture was actually reupholstered in later years and Brian and I brought it with us when we first started housekeeping.  And that doll – anyone recognize her?  It's Baby Tender Love.  I did love her; but over the years her "skin" developed these black pin-prick-like dots all over it.  And that hair = uncontrollable!
If you'd like to participate in Blast from the Past, or see more of this week's fun pictures, click here to visit Debbie's blog.