As a blogger, I may be compensated in some way (either pay, product, or experience) for sharing the post below All opinions are my own. ~Heidi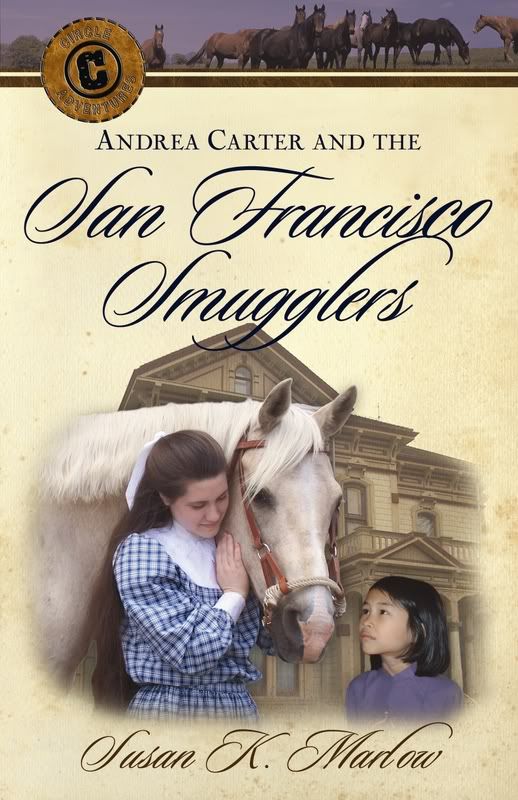 In the past, I have prided myself on giving very honest reviews.  When I love something, I tell you and I hope that you can read my enthusiasm.  When there's something about a book or product that I'm not too crazy about, I tell you that too, while trying to add in some balance and appreciate that others will have differing opinions and like things that I don't care for.
However, for about a week now, I've been wondering how to present this book to you – it's the latest in the Circle C Adventure series by my friend Susan Marlow.  I mean, seriously, how can a mother be unbiased about a book when her daughter is on the cover?!  Yep, that's my Gracie up there – the little one on the right – looking so sad and in need of help. 
So rather than trying to write a typical Reviews by Heidi review, first of all I'm just going to say BUY THIS BOOK!  Why?  Well, not just because my baby's on the cover, but because this is the BEST CIRCLE C BOOK YET!  We know because the girls and I received the manuscript of this book from Susan many months ago and we could barely put that thing down until we read to the end.  I loved this one  because it has true, historical facts mixed in with the traditional Andi Carter fiction; and the storyline just really melted my heart.
We each got to write an endorsement for this book, so I'll share them with you here:
Ashley says "I have read all of Andrea Carter's adventures and this one is my favorite! This book was so interesting that I had trouble putting it down between chapters. I liked the San Francisco setting and the fact that the story line was based on historical events."
Gracie says "I liked this book because it was interesting and exciting. I really liked hearing about the little Chinese girls in this story. I kept asking my mom to read more and more."
And I say "Susan Marlow has done it again! in Andrea Carter and the San Francisco Smugglers, Susan proves that Andi's adventures aren't limited to the ranch. In San Francisco, Andi finds new challenges that she meets head-on with her usual sass and spunk. Through it all, she remains true to her family values and Christian principles, and continues to be a character that young girls can relate to and admire."
Yes, as you can tell, we've come to love Susan and her books.  You will too!  If you've never read any of Susan's books, I would encourage you to pick them up and share them with your kids (boys will enjoy them too).  You can purchase them at the Schoolhouse Store, or ask for them at your local Christian bookstore.