As a blogger, I may be compensated in some way (either pay, product, or experience) for sharing the post below All opinions are my own. ~Heidi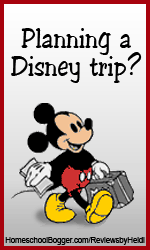 This week's topic is:


On our last trip to Disney, EPCOT was so full that we didn't get to take our family pictures in every country, as we had originally planned.  During the trip before that, we did get our picture in all the countries, but in most of them we are wearing the dreaded yellow rain ponchos – so they are simply not worth displaying here on my blog!  So, for this post, you'll have to put up with my Germany ramblings (straight from Birnbaum's Guide) and hope that some of our other DD participants will have some fun pictures to share!
The "Germany" of EPCOT is inspired by various towns and areas in Germany – such as the Rhine region, Bavaria, and the German north, Frankfurt, Freiburg, and Rothenburg.  The stair-stepped rooflines, towers, balconies, and arcaded walkways add to the German charm and make this area of EPCOT's World Showcase look authentic.
If you schedule your time in Germany so that you are  there on the hour, you can hear the glockenspiel at the rear of the plaza, as it chimes a melody composed especially for Disney. 
Some of the things that Germany is famous for – that you can find here in the Germany pavilion – are teddy bears (Der Teddybar), clocks and watches (Volkskunst), crystal items (Kunstarbeit in Kristall), Chocolate (Sussigketen), wine (Weinkeller), and glass & porcelain (Glas Und Porzellan).  Interesting to us homeschooled parents who are always looking for the educational value in everything – notice some words here which may be the roots of our American versions?