As a blogger, I may be compensated in some way (either pay, product, or experience) for sharing the post below All opinions are my own. ~Heidi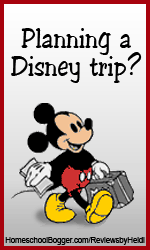 This week's topic is
Innoventions East & West
(EPCOT)
I love EPCOT – I can never decide if it's my favorite, or if the Magic Kingdom is.  It's a toss-up – I like them both for various reasons.  My love of EPCOT, though, stems from my love of education – EPCOT is an extremely educational park.  Focusing just on Innoventions … there is just so much to do there, that I believe you could spend several hours just in these two buildings, doing various things.  However, on this last trip (with the little ones), we didn't take much time to hang out in Innoventions; so we really didn't see what all is offered here.
One thing we did enjoy that we had never done  before was Club Cool.  It was so much fun sampling the various "cokes" from around the world. Try Italy's at your own risk!  Ugh! 
Ashley bought some fun cola-flavored chapsticks here, and Gracie enjoyed the "Build a Cup" section (the cup is filled with a slush – yum!)
There is a great new character spot here as well, where you can enjoy meeting some of your favorite Disney characters.  We chose not to stand in the long lines, as we had already had opportunity to meet these same characters in other parks.  But, the backgrounds are fun and make  for some great photos!  (I'm sure some of you will share!)
We enjoyed a meal at the Electric Umbrella one evening (when we needed to take a load off and just relax!)  The Electric Umbrella is located in Innoventions West and has your basic burger meals.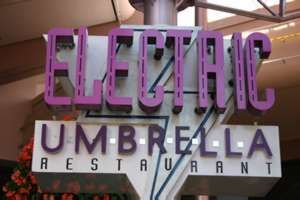 So please share with us what YOU like about Innoventions…