As a blogger, I may be compensated in some way (either pay, product, or experience) for sharing the post below All opinions are my own. ~Heidi
*Let me just preface this post by saying that it would have been posted much sooner if I wouldn't have spent so much time fighting with my printer/scanner this morning!  Ugh!  I swear the thing must have ears because it was immediately after I said "I'm about to pick it up and whip it out the window" (to Brian on the phone) that I hit scan and it actually worked (this was after trying for a good hour before).  Oh well, here it is…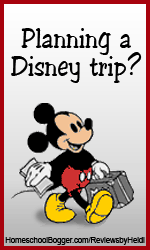 This week's topic is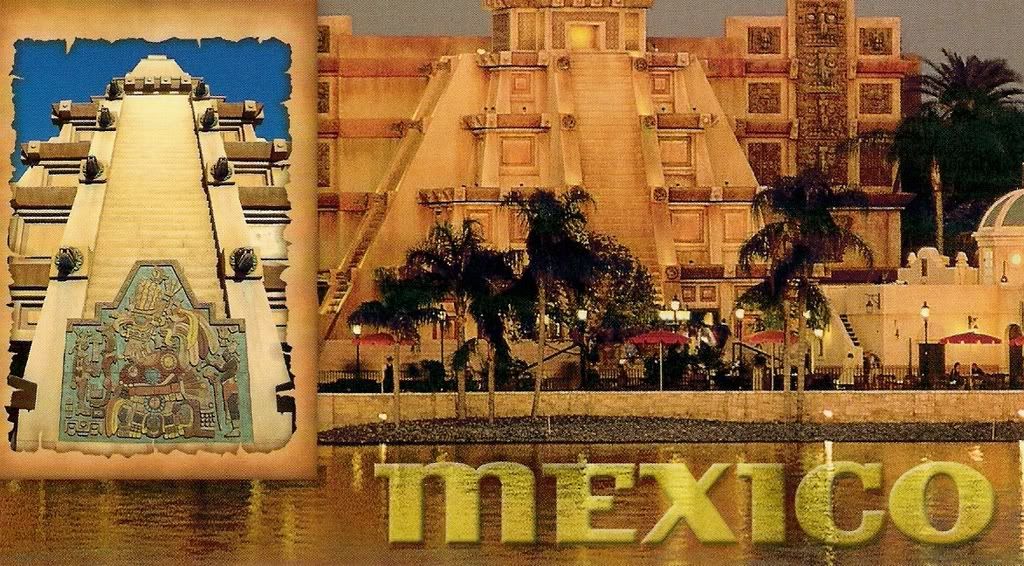 World Showcase is my favorite part of EPCOT.  I enjoy Future World, but I find the countries of World Showcase so much more interesting.  If you travel around the countries in a clockwise direction, Mexico is the first country you come to.  One of my favorite things about Mexico has always been the El Rio Del Tiempo boat ride.  Recently, Disney has updated this ride and renamed it Gran Fiesta Tour Starring the Three Caballeros.  I realize that things need to be updated and changed but, personally, I enjoyed this ride better before.  Oh well.
My kids enjoy the Kidcot Fun Stops around the countries.  In the past, the girls have gotten the passports and had fun getting the Cast Members to stamp and sign them.  Here is a picture of the girls working on their mask in 2005: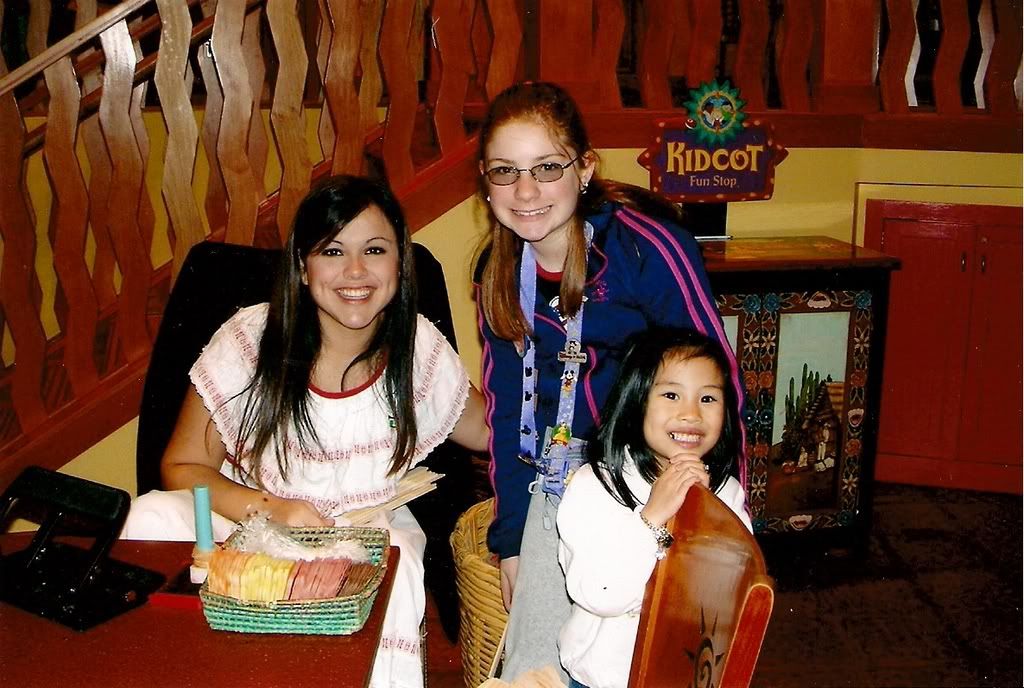 My, how they have both grown and changed in 4 years (Ashley has much less hair and Gracie has about doubled in height)!  I just said that I'm resistent to change, but I would love to see Family Fun come up with a new craft.  4 years later and they are still working on the same old masks!  (When we went in 1999, Ashley made a different craft in every country.)  Gracie and Ian did masks this time, but because the park was more crowded we were somewhat rushed and didn't take many pictures. 
In 2005, we had our family picture taken in each country (complete with bright yellow rain ponchos!)  This time, I was hoping to remedy that, but it didn't work out (again, because of crowds).  Anyway, we did manage a family shot in Mexico: