As a blogger, I may be compensated in some way (either pay, product, or experience) for sharing the post below All opinions are my own. ~Heidi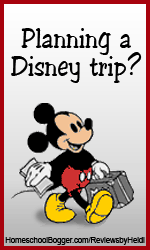 This week's topic is
FRONTIERLAND
Frontierland, in the Magic Kingdom, boasts some of the most exciting rides in the park.  The shops, restaurants, and attractions give the appearance of early America (1770's to 1880's). 
Some of the most exciting rides in Frontierland are Big Thunder Mountain Railroad and Splash Mountain.  They are two of our favorites. 

Tom Sawyer Island is an interesting place and a nice area in which to sit and unwind a bit.  An all-time favorite attraction is the Country Bear Jamboree.  This is definitely one of those "old faithful" attractions at Disney – it's been around for quite awhile! 
We got to meet "Frontier Donald" here.  Aside from these pictures, though, I was shocked to find that we really didn't take many pictures in Frontierland this past trip.  Oh well – that'll make me all the more excited to see YOUR pictures.