As a blogger, I may be compensated in some way (either pay, product, or experience) for sharing the post below All opinions are my own. ~Heidi
It's been a week since you went home to heaven.  In some ways, the week has gone by really slowly; in other ways, it seems like just hours ago that I left you at the hospital, after having said "good-bye" to you.
I can't believe that you are gone!  I miss you so much.  I think of you about a million times a day.  I've picked up the phone to call you and tell you about "the little things", only to be reminded that you're not there to answer.

(Sue & I at chemo last fall – smiling through the trials)
I've been imagining what your reunion with your parents must have been like last week.  I'm sure it was amazing!  I can picture your dad in his new body – standing straight and tall, and walking proudly to greet you.  It's nice to know that you're there with them and that you'll be there when I get there and can do the introductions between me and your mom (you know how much I'm looking forward to meeting her!)  And Jesus!  Wow, I've got Mercy Me's "I Can Only Imagine" playing through my head right now – I just know that had to be awesome beyond anything we here on earth can imagine!
Most everything I look at reminds me of you in some way.  My kids remind me of you.  Ashley – because she was just a newborn when we first met and became fast friends.  You've been there with us through so many of her major milestones – right up through her 16th birthday party in November.  I know that was tough for you, having just found out that your cancer had returned – yet you came with a smile on.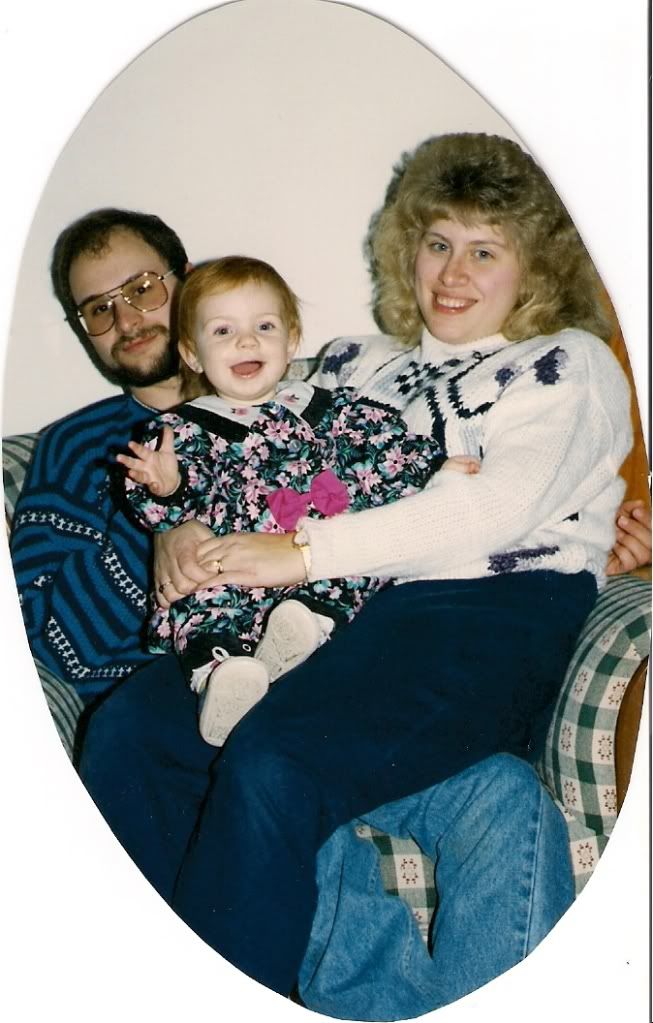 (Todd & Sue with Ashley, Ashley's 16th birthday party)
Gracie – because you walked with me through secondary infertility and my tubal pregnancy.  Then, I remember laying on my kitchen floor on a chilly January night, talking you through your contractions with Leah, wondering if maybe my baby was being born 1/2 way around the world.  In August, we found out that Gracie was born 5 months later, to the day!  You were there, along with my family, at the airport, to welcome her home.

(Sue's hand is on the left – getting Gracie ready for her trip home from the airport, Sue with Leah & Gracie – bestest little friends)
Ian – because he makes me smile and he always made you smile too.  I'm sure you thought we were crazy when we decided to go back to Vietnam for a 2nd baby; but you have recognized what a blessing he is in our lives.  I know how much you loved him, and how much he loved you in return.  He's been asking about you this week.  It's hard to explain the finality of death to a 3-year-old. 
Your funeral service was beautiful and very moving.  I know you would have been proud of it.  I took your hand in mine for the last time and was caught off guard by how cold it was.  Remember me – I'm the one with the cold hands – the ones that felt so good on your hot face these past few months.  You're supposed to be the warm one!  I knew at that very moment that your body was behind for us to say good-bye to, but your spirit was in heaven where it belongs!  I bent to kiss your forehead, like I've done so many times over these past few months – to whisper that "I love you" and I'll see you again someday. 
Several people have told me this week how lucky I am.  Having lost my best friend didn't feel very lucky to me.  But, when I realized that they meant how lucky I was to have such a relationship in my life, I knew that they were right.  Relationships like ours only come along once-in-a-lifetime.  I'll be hard-pressed to ever find another friend like you.  I'm praying for Ashley, Jenna, Leah, and Gracie – may God bless each one of them with a friendship like the one that we have shared.  Wow!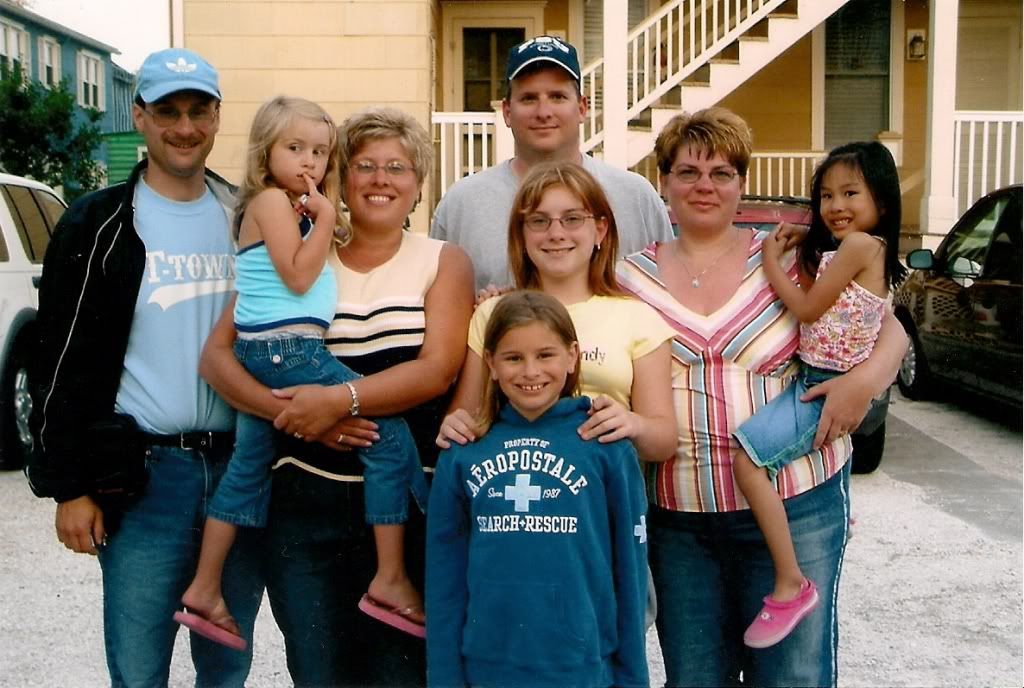 (our families at Ocean City, NJ)
My Aunt Vicky encouraged me by telling me that, had I known 16 years ago that you would die at the young age of 36, it wouldn't have changed anything – I would have still loved you and treasured our friendship.  Truthfully, as I think about that, I would have probably wanted to talk to you more and spend more time with you.  I would have wanted to make every moment count.  I would have been careful to avoid the valleys in our relationship.  But, looking back, the valleys were important too – going through them together made the mountaintops higher and our friendship stronger.

(me & Sue at the beach)
Speaking of mountaintops, when I posted about you in December, you left a comment that said "Heidi, I am touched and once again, bawling my eyes out. I love you and appreciate you being here for me. We didn't get to stand on that mountain yet, did we? Well, get ready, because we're going to, and it's going to be a big one! Love you always, Sue".  On the way to the graveside service the other day, I shared how you were supposed to get better, your hair was supposed to grow back, and I was going to hire a photographer to take our pictures together on the mountain, at the alter.  You made it to the mountain without me, and I'm left here, feeling very much alone. 

(Last pics of us together, Christmas Eve, 2009 – always being goofy, even when she wasn't feeling well)
I love you, and will cherish the special memories that I have with you.  I wouldn't change a minute of it, and I wouldn't trade you for a million "regular" friends.  There's not a day that will go by when I won't think of you.  And, one day, I'll meet you on the mountaintop again and we will sing (no practice necessary there!)  For now, I wait and learn to adjust to what must be our "new normal". 
Your best friend,
Heidi