As a blogger, I may be compensated in some way (either pay, product, or experience) for sharing the post below All opinions are my own. ~Heidi
What is your all-time favorite Disney Souvenir?  (If you can't narrow it down to one, share more!)
I answered this question last January, right before heading into the parks for an 8-day vacation!  I was curious to see what you would say, and maybe get some ideas of must-haves for us.  You can read my post from last year here.
As an update to that post, Ashley did buy that mug, but she doesn't really use it that often (we actually prefer some mugs we bought on clearance at the Disney Store after our vacation – I'm wishing I would have splurged and bought more of them!)  Gracie got into pin-trading and LOVED it;  she'll be anxious to trade (and buy) some more pins in May.  Ian got his Build-a-Dino at the T-Rex cafe (Gracie actually got one too); we so enjoyed the whole T-Rex experience!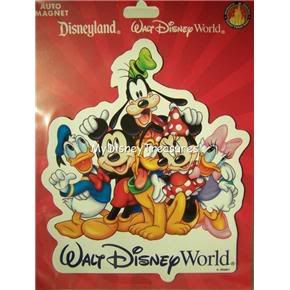 One thing that was on my must-buy list last time was a Disney car magnet.  We have a white Chevy Venture van; and, around here, that is the most popular color – so I wanted something to make mine distinct.  I didn't realize how much I loved having it until we went through an automatic car wash and realized, a few hours later, that the magnet was gone.  Thankfully, my dear friend Becky has connections at Disney and was able to get me a new one! 
So, tell me about YOUR favorite Disney Souvenir.  Post about it on your blog and sign the Mr. Linky below.
~*~*~*~*~*~*~*~*~*~*~
This doesn't really count as a Disney Souvenir, but I just had to share . . .
On Saturday morning, I was visiting a local antique shop with my mom.  I came across a display rack with a "50% off everything" sign, so I stopped for a closer look.  
Now, I must preface this story by saying that I do not like drinking glasses!  A couple of years ago, while washing the dishes, I had one break in my hand, causing quite a nice cut on my thumb.  We don't have a dishwasher; and I must say that glasses are horrible to wash by hand.  Add a bit of a phobia to that, thanks to a nice gash, and it's even worse.  So, my family knows not to dirty the glasses anymore – we prefer plastic!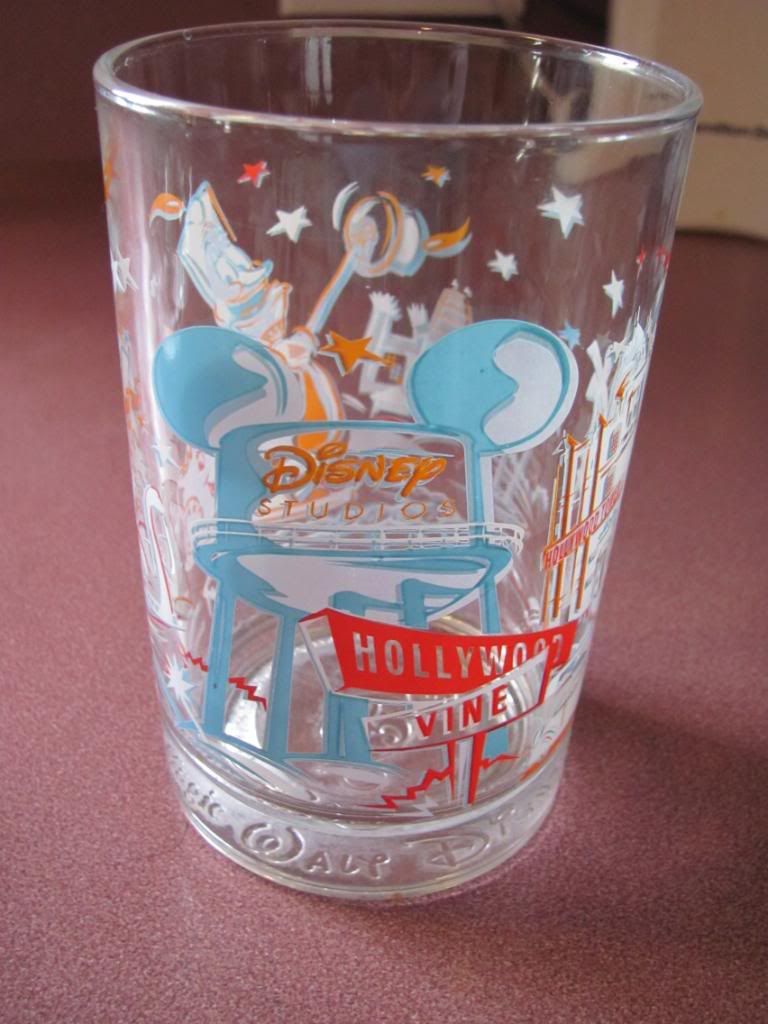 But, we do have this one glass.  We got it at McDonald's once.  I love this glass!
It's made of a nice, thick glass and it's wide enough to easily reach into to wash it.  I have been wishing that we had more of them.  This one has Disney Studios on it (before the name was changed to Hollywood Studios).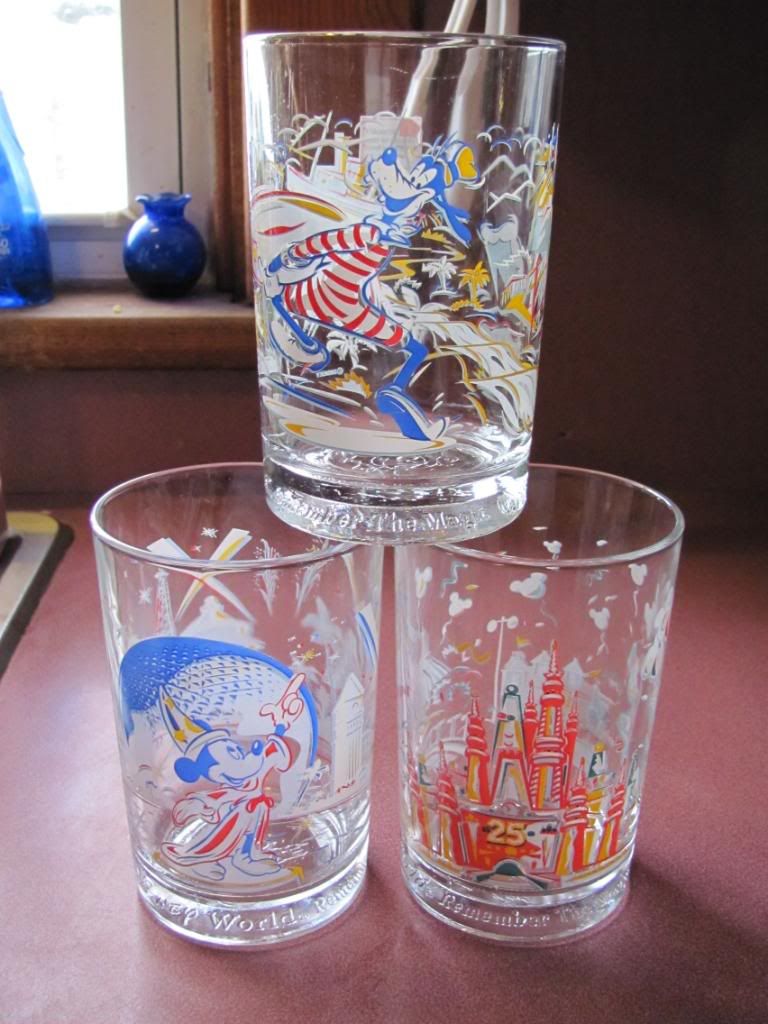 I was pleasantly surprised to see that this display had a bunch of these glasses – and they were brand new – still with the brochures inside and stickers on the outside – never used!  I found 3 – one of the Magic Kingdom, one of EPCOT, and one of the 2 water parks.  I'm assuming they must have been made before Animal Kingdom was an option.  (If you're reading this, and know if there are more to the set, please let me know.)  Oh, I should mention that they were marked $1 each, so I got them for 50 cents a piece!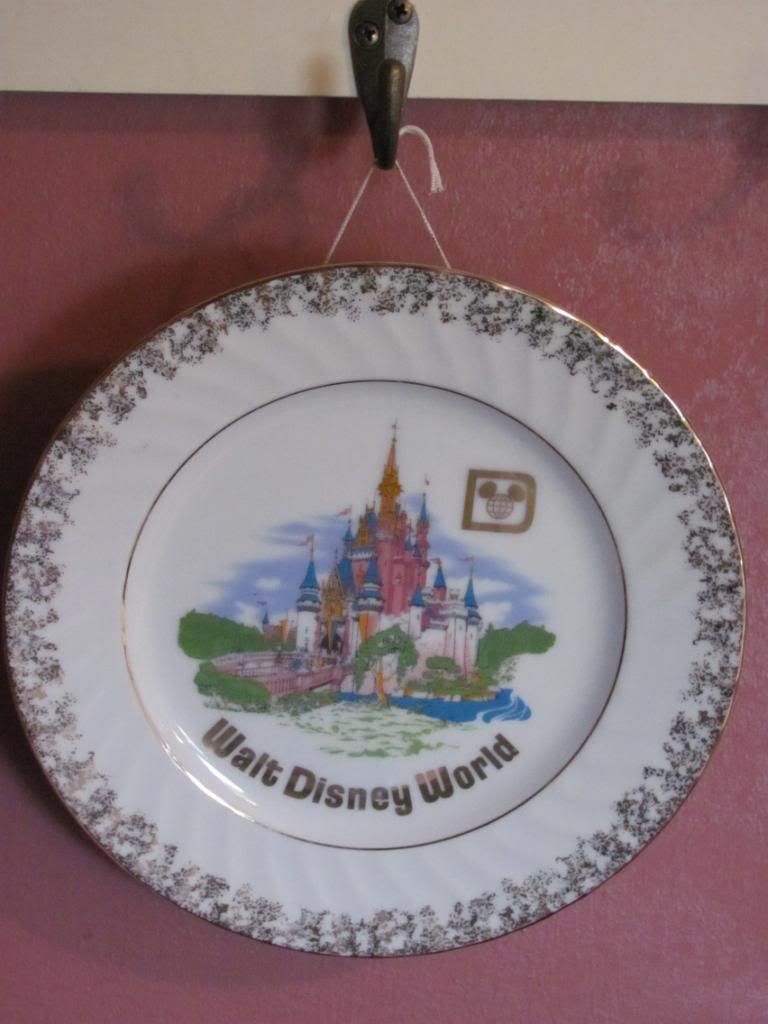 I also got this plate for 50 cents.  Sometimes I don't know what comes over me!  I have no use, whatsoever, for a plate like this!  LOL  My mom says that I'm obsessed with all-things Disney, and she's probably right.  Oh well.  It's now hanging from a peg-shelf in my kitchen.