As a blogger, I may be compensated in some way (either pay, product, or experience) for sharing the post below All opinions are my own. ~Heidi
Each sunrise seems to bring fresh reasons for fear.
They're talking layoffs at work, slowdowns in the economy, flare-ups in the Middle East, turnovers at headquarters, downturns in the housing market, upswings in global warming. The plague of our day, terrorism, begins with the word terror. Fear, it seems, has taken up a hundred-year lease on the building next door and set up shop. Oversized and rude, fear herds us into a prison and slams the doors.  Wouldn't it be great to walk out?
Imagine your life, wholly untouched by angst. What if faith, not fear, was your default reaction to threats? If you could hover a fear magnet over your heart and extract every last shaving of dread, insecurity, and doubt, what would remain? Envision a day, just one day, when you could trust more and fear less.
Can you imagine your life without fear?
Max Lucado, Minister of Writing and Preaching for the Oak Hills Church in San Antonio, Texas, is the husband of Denalyn and father of Jenna, Andrea, and Sara.  On a good week he reads a good book, has a few dinners with his wife, and breaks 90 on the golf course.  He usually settles for the first two.  Visit his website at MaxLucado.com.  He has sold more than 65 million books to date.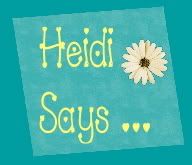 This book could not have come to me at a better time.  It was definitely a "God thing". 
I'm a confessed chicken, let me tell you!  I might talk big; but those closest to me know that I'm scared of lots of things.  If someone were to come up to me and ask me what I'm scared of, a quick response would probably be "snakes and/or mice".  But, when I really stop to think about it, there are so many things that I am scared of/worry about.  As I go through life, I learn things along the way – some of which change the way I feel about these fears, others add new fears.  Here are some of my ongoing and recent fears:
Snakes – my fear of snakes was recently put to the test when we decided to visit Clyde Peeling's Reptileland for a field trip.  I learned that each year in the US, less than 10 deaths are attributed to snake bites and that, in most cases, snakes are just as scared of me as I am of them.  I'm not saying that I no longer fear snakes; but the trip did help put my fears into perspective a bit.
Mice – seriously, though the little things totally creep me out, I don't know that they could hurt me.  But still …
Car accidents – I don't know why, but I've been very scared of car accidents for many years.  Brian says that I've even told him many times that I'm sure he's going to kill me in a car accident.  One thing I've learned over the years is that I feel more confident behind the wheel than I do in the passenger seat (there are only a select few people that I actually trust to drive me around).  And, at night, I'm scared that every car coming in the opposite direction is going to hit me head on!
Losing a child – I've lost two unborn babies, but I just cannot imagine losing a child to accident or sickness.  I don't think this is an easy one for anyone, because it's just not "normal" for a child to die before his/her parent(s).
Dying and leaving my children without a mother – is this something all mothers fear?
Cancer and losing my hair – I can't really explain it, but through the years, whenever I've thought of cancer, I've thought first about the possibility of losing my hair and how horrible that would be.  With my friend Sue's recent cancer scare and her subsequent surgery and ongoing chemotherapy treatments, I've watched her living out one of my worst fears.  And, guess what?  I've learned a few things.  First of all, she really is beautiful – with or without hair (even though I know she doesn't want to hear that); and, second, I think we hide  behind our hair or use it as a crutch sometimes.
Losing my spouse to death or divorce – this would be a recent fear of mine, just because I've seen a few friends walking down this heartbreaking path in recent months and my heart has been broken for them. 
Let me tell you, Max Lucado touches on many of these fears in this  book.  As a matter of fact, whatever you may be fearing, he probably has a chapter addressing that fear in Fearless!  He's thought of everything.  This book really helped me to put my fears into perspective.  I know that I have some serious praying to do – asking God to help me gain control of these fears I have and even put them aside. 
I think that, in light of the present state of affairs here in the U.S., that everybody should get a copy of this book and read it.  I plan to read  back through mine again; this time using the discussion guide/questions in the back. I want to take my time and spend at least a week on each chapter/fear. I feel confident that, with Max's book and God's help, I can conquer my fears.  And, guess what?  YOU CAN TOO!
To find out more about Max Lucado, you can visit his website.  For more information about this book, as well as purchase information and other resources that are available, visit www.TheFearlessBook.com.