As a blogger, I may be compensated in some way (either pay, product, or experience) for sharing the post below All opinions are my own. ~Heidi
Another Friday rolls around!  It's time to participate in some fun ways to meet new bloggers.  Check these opportunities out for yourself.  Oh, and while you're here at Reviews & Reflections, please leave me a comment and follow my blog! 
Welcome to a SPECIAL edition of Friday Follow celebration hosted by One 2 Try, Hearts Make Families and Midday Escapades!  We invite you to join us every Friday to get more blog followers and to follow other interesting blogs.  It is all about sharing and having fun.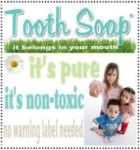 Here's how YOU can join the Friday Follow celebration:
* Link up your blog name and URL using the MckLinky below. Only need to add on one blog to be seen on all the blog hops. 
* Grab the Friday Follow and Sponsor buttons and include both on your Friday Follow blog post.
* Follow the Friday Follow hostesses listed in the first 3 slots.
* Follow as many other blogs on the linky as you'd like
* Take a moment to comment on the blogs telling them you're from Friday Follow
* Follow back if you like, when you get a new follower through Friday Follow
~*~*~*~*~*~*~*~
Here's how to participate:
Add your blog link to the McLinky on the Trendy Treehouse site ~ remember to leave your blog name under "Your Name"
Follow Trendy Treehouse ~ we will follow you back!!!
Grab the "Follow Me Fridays" button for your blog ~ so more blogs can share in the fun!
Follow other blogs that have linked up ~ Comment there letting them know you are now following them and visiting from Follow Me Fridays!
If someone follows you, follow them back, It's only fair. LOL
~*~*~*~*~*~*~*~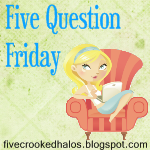 1. Did you pass your driver's test on the first try? Yes, I did, despite the fact that I was a nervous wreck!

2. What is your most embarrassing moment? I've shared this story before, but it was definitely on our trip to Vietnam to adopt Gracie in 2000. We spent a night in Bangkok,  Thailand, on our way – and I stepped in a fountain at the hotel.  (that's the reader's digest condensed version of the story)  Let's just say, you can take the girl out of the country, but you can't take the country out of the girl. 

3. What TV show would you like to be on- Oprah, Biggest Loser, or What Not to Wear? Not Oprah. I should probably say Biggest Loser because I could certainly stand to lose the weight and that would be exciting.  However, I'm going with What Not to Wear – I always said I'd kill anyone who put me on that show, but if I made the choice for myself, I guess it would be ok.  I think spending time with Clinton & Stacy would be a blast and a new wardrobe would be fun too!

4. Would you ever get plastic surgery and what kind? When I originally read this question, I thought it said "HAVE you ever HAD plastic surgery . . ."  I have, but it's not all that glamorous or exciting – I had to have surgery on my earlobe to remove a lump (twice, actually – once in the office and once in the hospital).  See, I told you it wasn't too exciting!  (A little side story here — the first time I had the surgery done in the office, my best friend Sue was with me. We were sitting in the waiting room when some lady sat down across from us and started eying us up.  Finally she said "you won't regret it; I had it done and it's great" – she was referring to a breast reduction!  Needless to say, we could have died! LOL)

5. What are your favorite jeans to wear? As in my favorite pair or favorite style?  I don't really think I have a favorite pair right now, but I like a wide leg and I like stretch material.  I remember, in the 80's, saying "I hope wide leg jeans (or bell-bottoms) never come  back in style because I won't be caught dead in them!"  Now, I'm hoping an praying those skinny legged jeans don't come totally back in style because I'm hesitant to wear  them again.  LOL  Remember how we notched  them in the 80's? How weird was that?!