As a blogger, I may be compensated in some way (either pay, product, or experience) for sharing the post below All opinions are my own. ~Heidi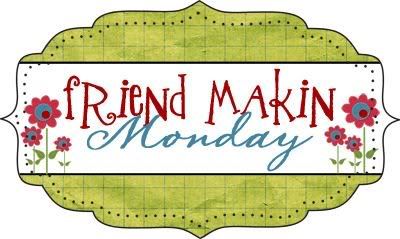 It's been awhile since I've played along with Friend Makin' Monday – hosted by Amber at alfilkins.  This week's topic is to share our "design style", which includes taking a fun quiz.
Here are my style results from the quiz:
44% Rustic Revival
33% French Eclectic
23% Nantucket Style
Here's the description that goes along with the results: You can take the kid out of the country but you can't take the country out of the kid… or is your theme "you can take the kid out of the city, but you can't take the city out of the kid?" Either way you play it, you are one of the unique individuals who loves a mix of modern and country. The clean lines of the modern softened by rustic /vintage elements is the perfect mix in your mind. And can we blame you? You've taken the best aspects of two popular designs and mixed them in a manner that appeals to young and old alike. A subtle background of white or light colors provides a nice canvas for all the wonderful flea market, eBay or garage sale finds as well as the classic modern pieces that you love.
This seems to describe me pretty well.  I live in a older house, but the woodwork leans more to the fancier side than the rustic; so I do tend to mix country and modern, according to my tastes.  One thing I do like though is deep, rich colors (which does not really seem to be reflected in the above description). 
If you'd like to play along with Friend Makin' Monday, go here. Also, leave me a comment and let me know if you posted on your blog – I'd love to read your results!