As a blogger, I may be compensated in some way (either pay, product, or experience) for sharing the post below All opinions are my own. ~Heidi
The other day, I promised that I would share some more about Gracie's bird collection……
I believe it was Gayle who asked if they were alive ~ the answer is "no"~ they're stuffed birds from Wild Republic~ made in association with the National Audubon Society. These birds are so cute; and the neat thing is that when you squeeze them they make an authentic bird song.
Gracie started out picking birds from the Backyard Bird collection. She has the Northern Cardinal, American Robin, American Goldfinch, Black-capped Chickadee, Eastern Bluebird, and the Dark-eyed Junco.
Another trip to Cabela's found her interested in the Water Bird collection…….From this collection, she picked out the Canada Goose and the Mallard Duck.
On our most recent trip to Cabela's, Gracie discovered yet another collection of these birds~ the Open Space Birds. So, our newest bird is the Mountain Bluebird. And I feel certain we'll add a few more of these to our collection as well!
Here is a picture of Gracie with her newest bird:
and with her whole collection: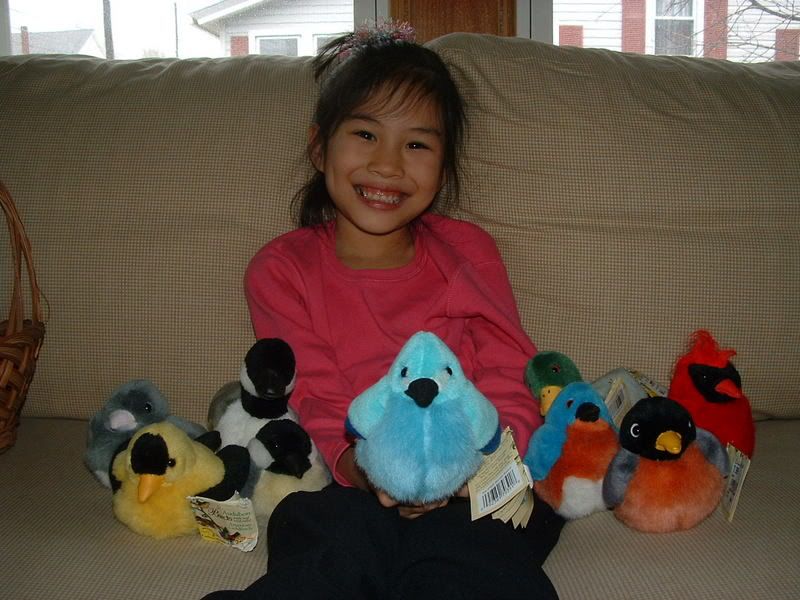 And~ here are my little bird-watchers: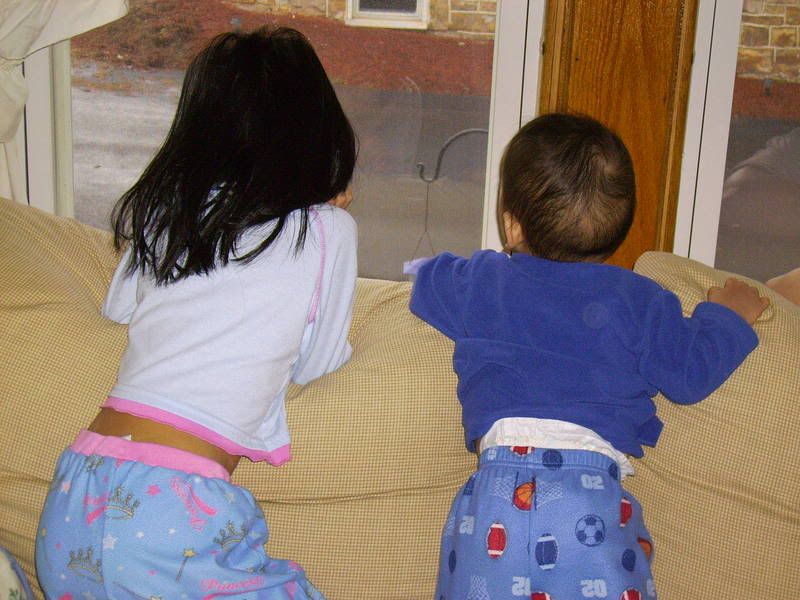 (Gracie is training Ian early!)
NOTE: Wild America has more information about each of the birds on their website, as well as a close-up picture of the plush bird, a view of the real bird, and a link to listen to each bird's song. Check it out
HERE
. These birds sell for $7.99 at Cabela's. We have since seen them at K-mart (though they don't have much of a selection)~ so I'm sure you can find them many places. If you've got a little ornithologist in your family, this might be just the collection you are looking for!
Related articles across the web