As a blogger, I may be compensated in some way (either pay, product, or experience) for sharing the post below All opinions are my own. ~Heidi
….Gracie!
Wow! I can hardly believe this girl is 9 years old already.  Next year, she'll be double-digits.  We're heading for the teen years.  Where has the time gone?  Sometimes I wish we could just freeze them where they are so we could enjoy each stage for a bit longer.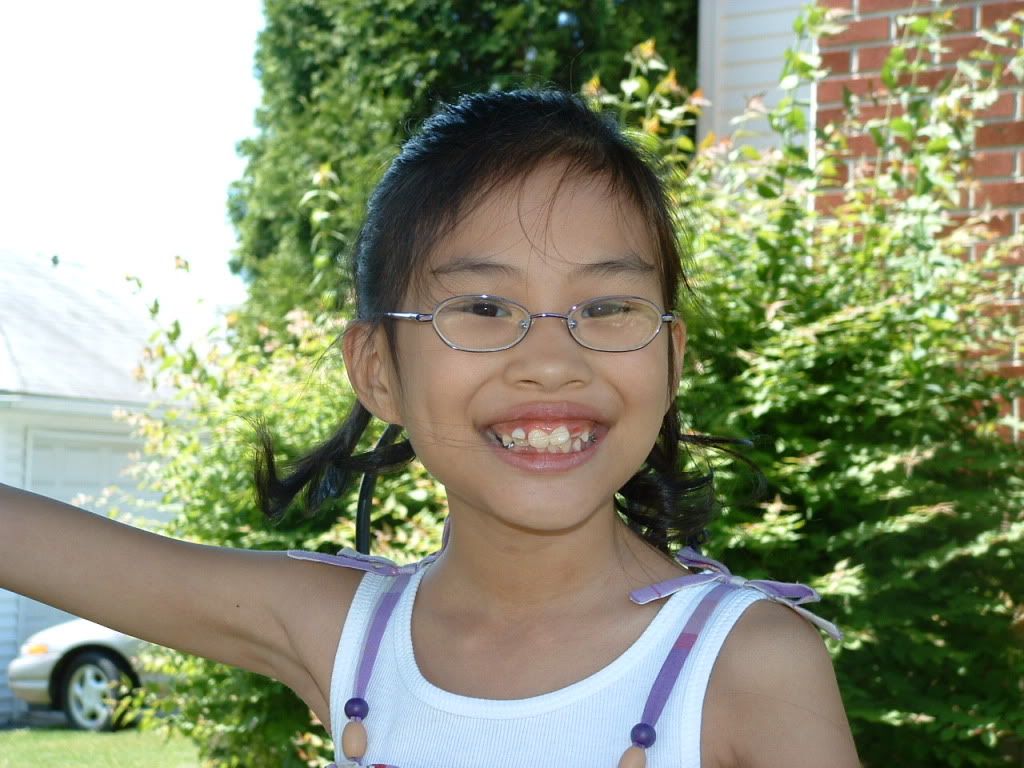 (this picture was taken on May 30th – getting ready for my cousin's wedding)
Today, we left Ashley and Ian at home (so nice that we can do that now!) and Gracie and I set off for a day of our own.  First stop was to pick up Gracie's friend, Leah (who just so happens to be my bf's daughter).  Gracie wanted to go to Build-a-Bear.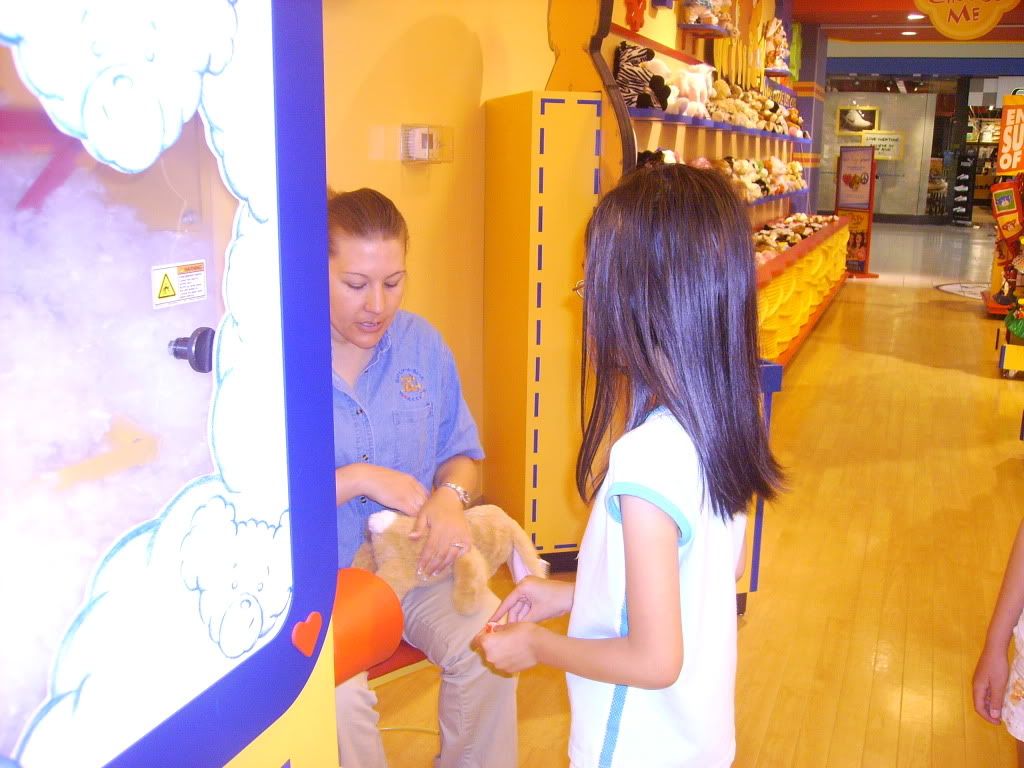 (she chose a bunny – here she is getting it stuffed)
(after stuffing, you must bath your new "pet")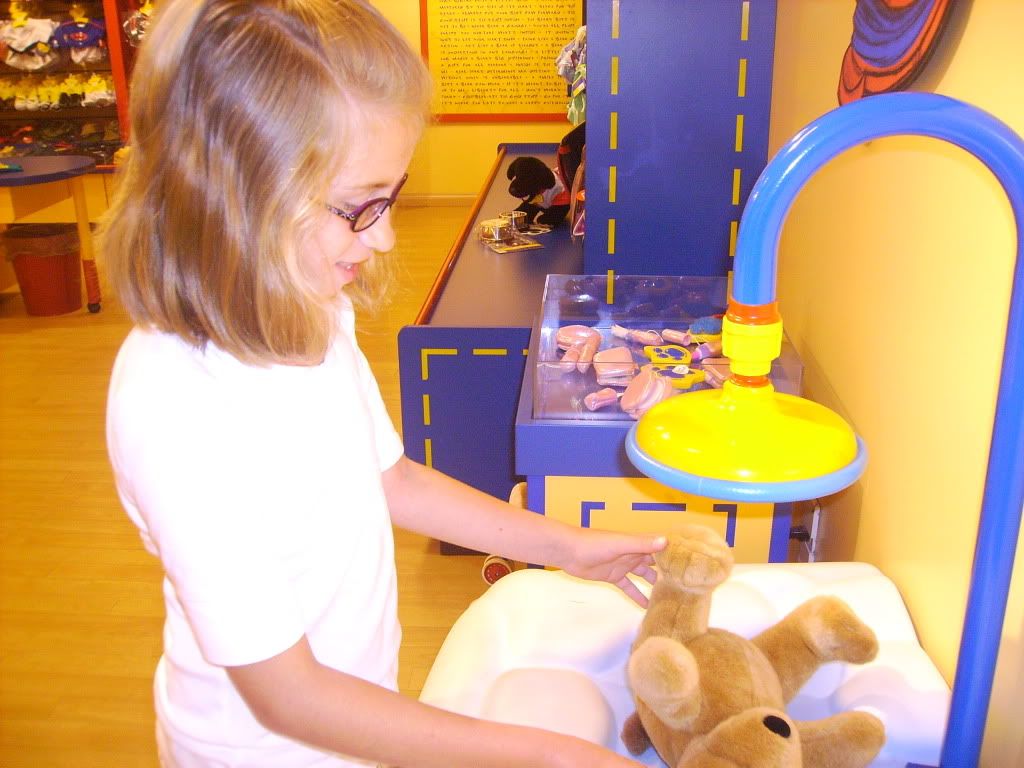 (Leah's dog required some surgery today, so she needed bathed as well)
Here are the girls BEFORE choosing some new clothes for their pets.  (Leah ended up selecting a cute polka dot bikini for her dog; Gracie went with a Camp Rock shirt, black leggings, and shimmery sandals.)
After Build-a-Bear, we went to Toys R Us.  Gracie had received a $3 coupon from Geoffrey the Giraffe and she just HAD to use that thing.  She ended up with another Nintendo DS game (somehow the $3 coupon didn't make much difference! LOL)
For lunch, we headed to Friendly's –  Gracie's choice for the ice cream.  Funny thing is – she ate every bite of her lunch and was "too full" for ice cream.  How can that be?!  Lucky me – I got to eat it.  Have you had their Nuts Over Caramel?  Yum!