As a blogger, I may be compensated in some way (either pay, product, or experience) for sharing the post below All opinions are my own. ~Heidi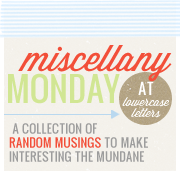 1. The Revolve Tour
Ashley and I spent our weekend at the Revolve Tour, which made a stop in Reading, PA.  It was a great, refreshing time for both of us.
A shout out of THANKS to my brother and sister-in-law for hosting us for the weekend!

2. Meeting Friends
Thanks to my job with TOS, I've made some wonderful online friends over the years.  It's always extra special when I get to meet them "in real life" and can now call them "IRL Friends".
At Revolve, I had opportunity to meet two of the members of the Homeschool Crew – they traveled all the way from Canada!

3. Turning 5
Yes, I'll probably post about this next Monday too, but how did it happen that my "baby" will be turning 5 in just 9 short days?!
Where did the time go?  Every day with this little guy is a treasure!

4. School
We're busily working ahead in our school stuff, trying to wind things all up before our trip to Florida.  Gracie is having a "math day" – the goal is to totally finish her math for the whole year today.  Good thing she LOVES math!
5. Planners
The pre-sale price for the Schoolhouse Planners will soon be over as these babies are just about ready for their debut!  Trust me, too, you won't be disappointed!
6. Stick Shifts & Parking Garages
Don't do it, people.  Just sayin' . . .
Unless, of course, you don't mind leg cramps.  If I ever happen to mention that I'm planning to drive Brian's car to an event IN THE CITY, please remind me of this.
7. Meet Me on Monday
Just adding a bit more miscellany to the miscellany!
Who would be your dream celebrity date?
Are there any celebrities out there who aren't jerks?
Seriously, I really don't know how to answer this one – I've outgrown all of my celebrity crushes. LOL
Do you have any food restrictions?
Only ones I've put on myself.
Such as celery.  I totally despise that stuff!
And peas.  And seafood (well, I am allergic).
How much time do you take to get ready in the morning?
On a regular day around the house, 5 minutes.
If I'm going out, maybe 30-45 minutes.
Sausage or bacon?
What's sausage?!  Does that answer your question?
Do you Google, Bing or Yahoo?
Google is my all-time favorite search engine, but since Swagbucks pays me to use their search engine, it's the one I go to first. Duh!