As a blogger, I may be compensated in some way (either pay, product, or experience) for sharing the post below All opinions are my own. ~Heidi
This week, the
Christian Fiction Blog Alliance
is introducing
My Son, John
(Sheaf House Publishers April 2009)
by
Kathi Macias
Murder. Could there be a more chilling word?
Could it be any more horrible than to have a loved one killed, brutally and heartlessly, without obvious reason or motive?
When Liz Peterson's elderly mother is found viciously beaten to death in her home, Liz and her husband, Charles, along with their grown son, John, and teenage daughter, Sarah, are horrified beyond words. Their previously predictable, respectable lives seem to have vanished without a trace, as they struggle to make sense of a senseless act.
And then a second blow-more devastating, if possible, than the first-rocks them to their core. John is arrested for his grandmother's murder. As what's left of the Peterson family begins to crumble under the weight of loss and accusation, the Petersons' longstanding Christian faith is put to the test in a way they could never have imagined, and unconditional love is stretched to its limits. Will family ties and relationships withstand such a crushing blow, or will evil succeed in dividing and conquering this once close and inseparable family?
If you would like to read the first chapter of My Son, John, go HERE.
Kathi Macias is an award-winning author of more than twenty fiction and nonfiction books. She has also ghostwritten and collaborated on books for a number of well-known individuals. She is a staff member for The Christian Communicator Manuscript Critique Service and a member of The Christian Proofreaders and Editors Network, Christian Authors Network, American Christian Fiction Writers, Christian Writers Fellowship International, Advanced Writers/Speakers Association, for who she serves as membership chair, and orange County Christian Writers Fellowship. She is the 2008 winner of AWSA's Golden Scroll Award.
A Former newspaper columnist and string reporter, Macias is a credentialed minister and served as an associate pastor at a large church in Southern California, where she did biblical counseling, trained small group leaders, and oversaw support/recovery ministries. She is a popular speaker at churches, women's clubs and retreats, and writers' conferences, and has appeared on several radio and TV programs.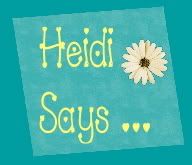 Wow!  What a hard topic to write a book about!  As I was reading through this one, I was trying to put myself in Liz's place and, for the life of me, I cannot even imagine having something so tragic happening in my family.  Even though I know these types of things happen in our world each day, it's so hard to fathom them actually happening close to home, or in my own home.  Of course, that's what Liz thought too…
Throughout the book, I was sharing Liz's emotions – shock, grief, worry, helplessness, etc. – it was so nice when, at the end, she had finally turned the corner and was feeling things like love, forgiveness, and grace.  We all face things in our life that seem tragic to us (hopefully nothing quite THIS tragic), but this book is a reminder to us that we need to be looking to GOD, first and foremost, throughout each and every situation we may face.  It is only through HIM that we can receive grace and healing. 
There were a few things I didn't really like about this book – the first is the few times that the storyline strayed from Liz's first person account to a third person account of one of the other characters (one of the children, John or Sarah).  I don't like those types of changes in books; so I probably would have written the entire book from the third person perspective (though I loved reading the book through Liz's eyes and heart).  The second was the fact that John is described as a "pharmacist" but he's only 22/23 years old – this just seemed a bit far-fetched to me, as I thought there was more schooling required to be a pharmacist. 
I did pass this one along to my mom and she, too, picked up on the same things I did.  Otherwise, a good read.