As a blogger, I may be compensated in some way (either pay, product, or experience) for sharing the post below All opinions are my own. ~Heidi
The other day, during school, Gracie discovered one of the "extras" that I had found for her at the CHAP convention.  It's a book called Draw and Write Through History (Pilgrims, Pirates, and Patriots).  I thought it would be a nice supplement to our All American History this year.  I purchased it from Miller Pads & Paper – but, if you're interested, you can pick up a copy at the Schoolhouse Store (where shipping is always FREE!)
She has spent the last few days drawing ferociously!  I thought I'd share a few of her creations.  First is a drawing of one of Columbus's ships – the Nina: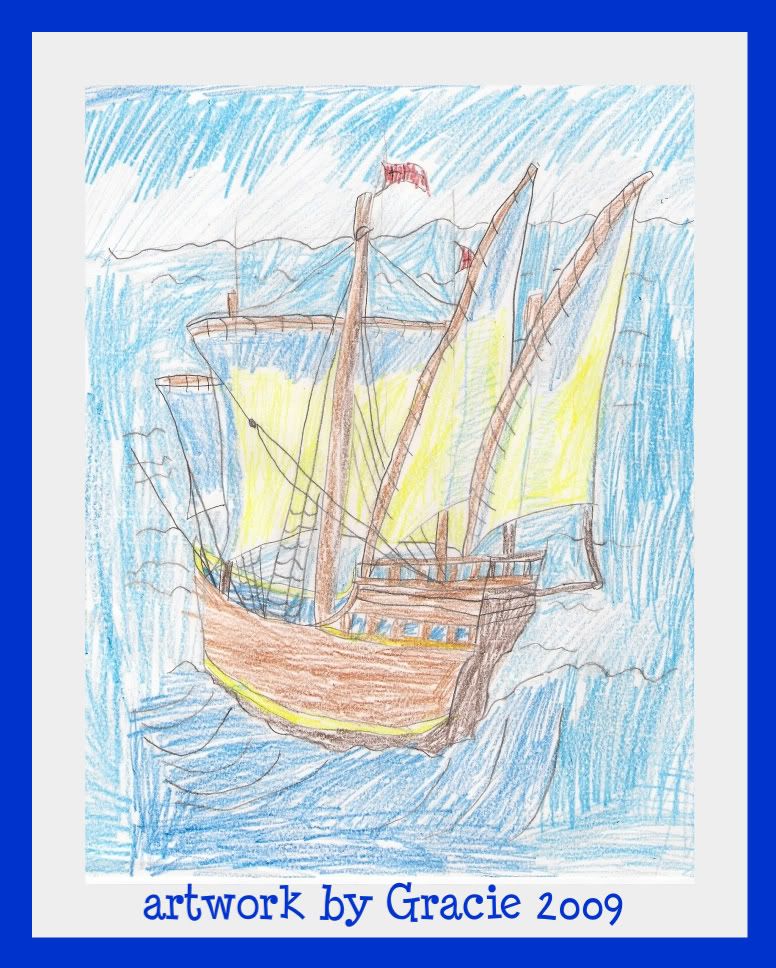 Last night, she finished up this one – the Great Barrier Reef: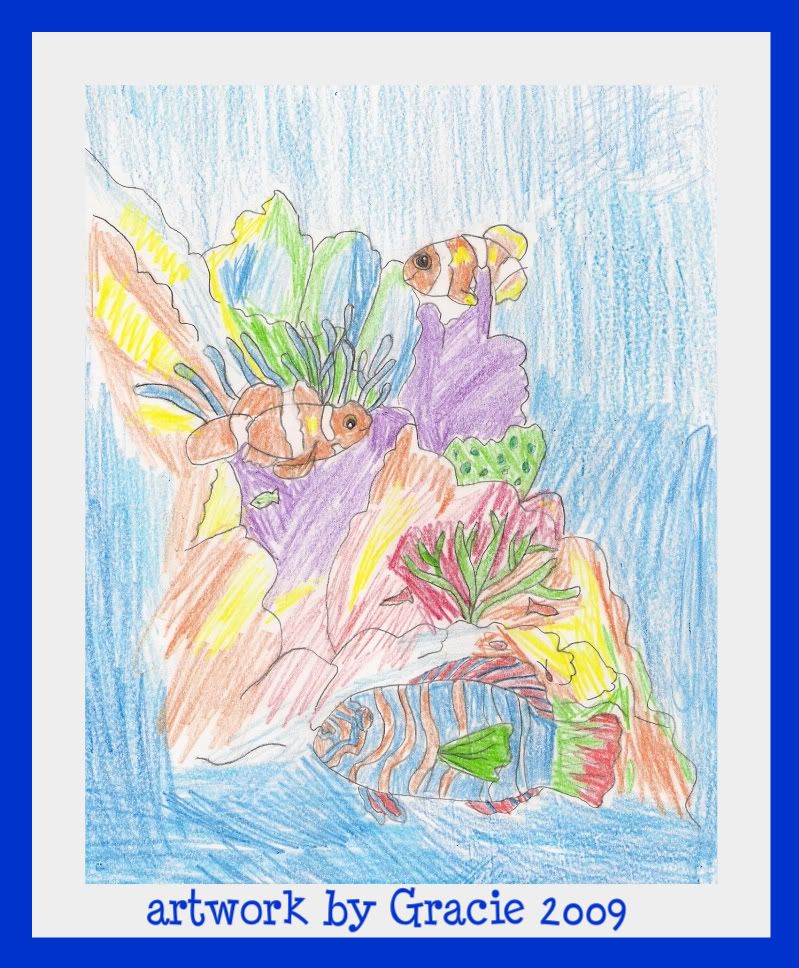 These were done on good old copy paper, using just a pencil and Crayola's Twistables(r) Colored Pencils.