As a blogger, I may be compensated in some way (either pay, product, or experience) for sharing the post below All opinions are my own. ~Heidi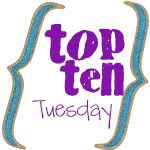 1.  Psych – we all got addicted to this show!  We've watched the first four seasons and are not so patiently waiting for Season 5.  I love a good mystery and this show not only has mystery, but comedy too (hence the term "dramedy"). 
2. Monk – when we ran out of Psych episodes, we decided to give Monk a try.  My nephew David recommended it.  We're only a few episodes into Season 1 of this show, but I do like it.  Like Shawn in Psych, Adrian Monk is extremely observant.  Unlike Shawn, he's got a major case of OCD, which is always good for a laugh (though sometimes I find myself relating to him a little too well!)
3. The Cosby Show – Bill Cosby, 'nuff said, right?  I get a kick out of all the 80's fashions.  The kids (and Brian) just laugh and laugh at Bill.  I love his parenting style.  He's so calm, yet the kids always seem to really respect him. 
4. The Incredible Hulk – as unrealistic as this show is, it still makes me sad – every single episode.  Yes, I've actually cried a few times.  I know I'm a sap, but it's just so sad to me how poor David can never stay put in one place long enough to establish relationships.  We haven't watched this for awhile, since finding Psych and Monk, but it's still on our queue.
5. Say Yes to the Dress – Ashley and I got addicted to this show.  Brian and Gracie – not so much!  LOL They would cringe when we'd turn it on.  We've watched all 5 seasons that are available on Netflix; and, when we were done, Gracie promptly removed them from our queue.  Wonder when Season 6 will be available?  I just love Randy.  I need to talk someone into buying their dress at Kleinfeld just so I can tag along.  Any rich friends out there?
6. Cake Boss – can we just say AMAZING?!  I am in awe of the cakes that Buddy and his employees create on this show.  I love to watch the siblings spatting too – they're some good Italians, that's for sure!
7. Murder She Wrote – we haven't really watched too many episodes of this one, but they have all 10 seasons.  Geesh – that would keep us busy for awhile!  I can't help it – I like these old detective shows.
8. The Wizard of Oz – we watched this the other day for "school".  We have been studying about the 1920's in history.  Though the movie was made in 1939, the book was written the decade before.  We used to own this movie on VHS, but it got ruined somehow.  It was fun to be able to watch it.  Gracie was amazed by how simplistic the special effects were. 
9. Disney Channel Movies – Netflix didn't have many of these until recently.  Since we don't have tv service anymore, we miss most of these movies, and some of them are pretty good.  We watched this one this afternoon ===>  I liked it.
10. Disney Documentaries – Ian is the one who started watching these, then he got us all hooked. This one particularly – the one about Disney Cruise Lines – has us all dreaming of a Disney cruise.  Wonder if we can make that dream a reality in 2012?!
Honorable Mentions:  These would be on my Top 10 list; but, unfortunately, Netflix removed them so we can't watch them instantly anymore.  Why, oh why, do they do that?!