As a blogger, I may be compensated in some way (either pay, product, or experience) for sharing the post below All opinions are my own. ~Heidi
Christian Fiction Blog Alliance
is introducing
Things Worth Remembering
Bethany House (October 1, 2009)

by

Jackina Stark
Kendy Laswell and her daughter, Maisey, used to do everything together–until one fateful summer when Maisey witnessed something she shouldn't have, and their relationship fractured. Now, Maisey is back home to get married and Kendy realizes this is her last chance to reconnect with her daughter. Will Kendy and Maisey be able to reclaim the bond they once shared?
Maisey asked for a bride doll the Christmas she was five, mesmerized by her aunt's wedding the fall before. Since then I've been dreaming of the day, or days, we would shop for her wedding dress. A mother helping her daughter find just the right creation for that momentous walk down the aisle strikes me as one of life's happiest endeavors. The night she called to tell us she'd bought her "dream of a gown," I sat beside Luke on the couch, a striking contrast to Maisey's exuberance.
My dejection seemed a tad inappropriate. "Being hurt because I wasn't included is silly, isn't it?" I asked.
"Not so silly," he said.
Will I ever quit longing for the Maisey who was once mine?
If you would like to read the first chapter of Things Worth Remembering , go HERE.
Jackina (pronounced with a long "i" to rhyme with China) Stark recently retired from teaching English at Ozark Christian College to spend more time writing and traveling.
Jackina says: "Although I loved my subjects and my students, I retired to do more writing and speaking, to spend more time with my family, and to travel with family and friends (including trips to encourage two missions in Cambodia). I have also spoken nationally and internationally at many retreats and seminars and enjoy running into many readers and former students. I have written frequently for both Christian Standard and Lookout, periodicals of Standard Publishing. Years ago I wrote two non-fiction books, published by College Press, but currently out of print. These days, I'm exploring fiction. My first novel, Tender Grace, was released by Bethany House January 30, 2009, and Things Worth Remembering, is the second. I'm working on new projects, including a third novel, as time permits. Whether speaking or writing, I love the opportunity to tell about Him whom Jesus called "Holy Father" and "the only true God."
She has been married to her husband, Tony, for forty-two years. They live in Carl Junction, Missouri, and have two daughters and six grandchildren.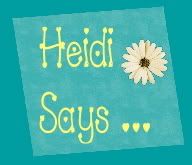 Jackina Stark's name is moving up the ranks of my "favorite authors" list!  Her first novel, Tender Grace, received my rave reviews; so I was thrilled at the opportunity to review Things Worth Remembering.  Like Tender Grace, Things Worth Remembering is written in a journal-like style; the difference is that, in this book, the story is told from the perspective of both Kendy (mother) and Maizey (daughter).  You immediately get the sense that you know these women; and, as you read throughout the book, you get to know them better – so much so that you can feel their heartache and you are cheering them on to a restored relationship in the end.  I won't give the ending away – but I will say that it brought tears to my eyes.  I almost hated to put this book down.  I will definitely be sharing this one with my mom (who also adored Tender Grace).  We'll both be anxious to see what wonderful treasure Jackina Stark comes up with next.  She's a very talented author with a unique writing style.  I would highly recommend picking up both of her books on your next trip to the Christian bookstore!
Note: This blog tour is courtesy of Christian Fiction Blog Alliance.