As a blogger, I may be compensated in some way (either pay, product, or experience) for sharing the post below All opinions are my own. ~Heidi
Ian's First Birthday!!!
It's hard to believe that one year ago today we were only 11 days into our adoption process!
Now, here we are, one year later, celebrating the first birthday of our son!
God is good!
Those of you who have been following my blog for awhile, know that this is our referral picture~ received last July! I remember them telling us "he's such a happy, smiley baby"~ and thinking "you sure can't tell by this picture!"
Several weeks ago, our adoption facilitator shared some pictures that she found on her computer, taken in July of last year, and here you can really see that personality shining through: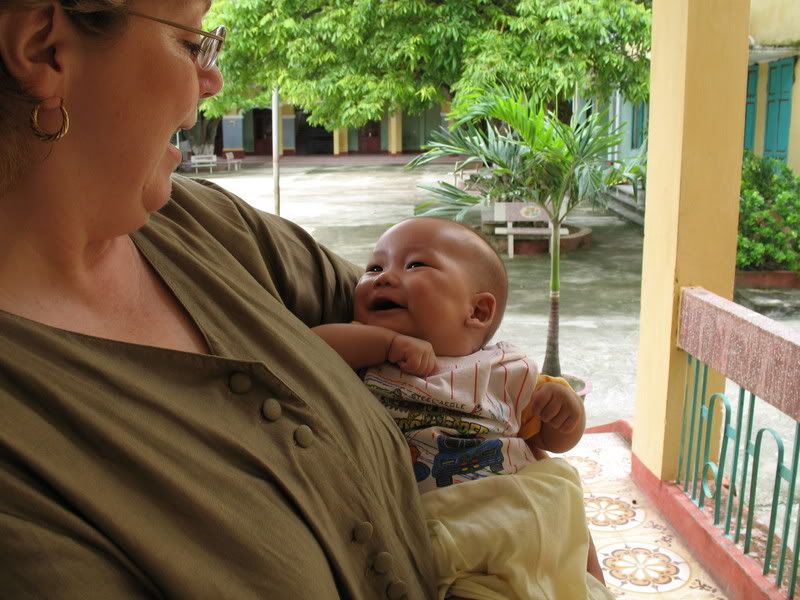 He's STILL like that! He's learning to walk now, and he can't stop laughing, which knocks him over! So, he laughs all the harder. He is just so much fun to watch!
Looking back on this past year, I can't believe that I ever complained or wondered why things with the adoption were taking so long! In reality, it moved pretty quickly. Ian's been home with us since mid-December, he's thriving and growing, and he brings so much joy to our home and our family. To those of you who are still waiting, hang in there! Your day is coming, and I'm so excited for you!
Ian, we love you!
HAPPY BIRTHDAY!
*We'll be having his birthday party this Sunday afternoon, so I'll have new pics to share!