As a blogger, I may be compensated in some way (either pay, product, or experience) for sharing the post below All opinions are my own. ~Heidi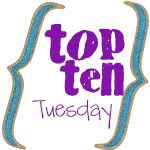 There are some things that I'd like to buy – if only money weren't an issue, or I had an unlimited supply of Amazon gift cards!  Some of these things are in my Amazon cart – others are just things that I'm thinking dreaming about  . . .
1. A Kindle.  This little baby is going to be a reality soon – thanks to a very generous gift from my Homeschool Crew and the $5 gift cards I've been collecting from Swagbucks.  Oh, Kindle, you are very soon to be mine! 
2. A new camera strap.  I've found some on Etsy that I really, really like.  It's just so hard to choose!  I know two things for sure — (1) I want a real strap, not a cover and (2) I want one with soft, furry stuff at the neck.  If you happen to know anyone who makes these lovely things and would benefit from a review, please send them my way – it's a win/win!
3. The Little House on the Prairie – Special Edition Movie Boxed Set.  We've watched all 9 seasons – as of yesterday – and now we need to finish up that series with the movies.  Otherwise, season 9 ended rather oddly, if you ask me.  I'm hoping the movies will redeem that. 
4. The Waltons Movie Collection.  We finished all the seasons of the Waltons quite some time ago and have been sitting on this set in our Amazon cart for some time.  Again, we really need these movies to wind up the series a little more "cleanly". 
5. A new purse.  I have a friend who makes the most amazing purses and I'm thinking I just may have to commission her to make me a new one because I'm just in the mood for a new, wonderful, unique to me purse.  Man, if I was rich, I'd just order this one.
6. Since I'm getting a Kindle, I'm going to need some sort of sleeve or cover for it.  Why are they so stinkin' expensive on Amazon?!  Once again, I may look to Etsy.  Anyone need a review?!
7. Even though I just added a pair of fuzzy Crocs to my shoe collection, I'm going to have to add a regular pair again.  Mine are getting worn out and though they're fine for around the house, etc. I want new ones for Disney World.  Come to think of it, I do have a brand new pair of Crocs flip-flops in my closet.  But, I still need more.  I'm living dangerously here – I'd like a whole rainbow of colors and styles!
8. All 5 seasons of Psych on DVD.  Because we've watched the first 4 seasons on Netflix and are DYING to see season 5.  (This is really Ashley's wish, but I'm seriously running out of ideas – guess I'm a pretty simple girl.)
9. And since this is just dreaming . . . I'll take a Toyota Camry in Blue Ribbon or Barcelona Red.  But, I'll wait and get it AFTER I get home from Florida in my van.  LOL
10. I'm running out of ideas and livin' large here – how about a timeshare and/or membership in the Disney Vacation Club.  I've got to fuel my Disney habit a bit more . . . .