As a blogger, I may be compensated in some way (either pay, product, or experience) for sharing the post below All opinions are my own. ~Heidi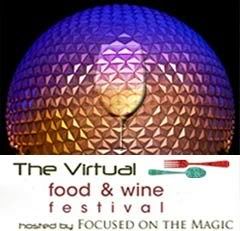 My daughter Ashley and I absolutely love experimenting with recipes and making them our own. We looked for a pizza crust recipe that our whole family would enjoy for a long time – finally combining several together, and tweaking them to make them our very own.  That's just how we roll around here – we've never met a recipe that we didn't tweak in some way! 
The other day, we were hungry for pizza at lunchtime – but, being that it was rather last minute, we didn't feel like making our usual, have-to-let-it-rise-for-half-an-hour-before-using pizza crust recipe.  So, we did some online searching for a no-yeast, no-rise crust.  As usual, we found a few, combined, and tweaked, and came up with something that worked for us. 
Then, last night, in the middle of the freak snowstorm that hit the northeast, Gracie requested pizza again.  I knew I didn't have any mozzarella cheese, but I also knew that Brian wouldn't want to head out in the snow to pick up a pizza.  So, I put on my thinking cap (see, we also have this "thing" where we consider it a challenge to come up with good meals using just what we have on hand – when we're running short on  groceries).  Bacon Cheeseburger Pizza popped into my head.  I've been asking for the recipe, so I thought I'd share . . .

1. Start out by combining 1 pound of ground beef, 1/2 pound of bacon (I cut this into thin pieces while it's still mostly frozen), and chopped onion (amount to taste, I used 1/2 a smallish onion) in a frying pan.  Cook over medium heat, stirring often to break up burger (mine was frozen). (You could also add peppers during this step, if desired.)
2.   Meanwhile, in medium bowl, combine 3 cups flour, 1 T. baking powder, 1 tsp. salt, 1 c. milk, and 1/4 plus 1/8 c. oil.  Mix all together and press.  Knead about 10 times, in bowl.
3.   Your meat mixture is done when it looks like this.
4. Spread (or roll) dough out on pan.  (This recipe is for a 12×17" cookie sheet – you'll need to adjust the recipe for a smaller pan.)
5. Top with your favorite pizza sauce.  I used 1 1/2 containers for this size of crust (I'm kinda a sauce junky – I could seriously drink the stuff!)  Personally, we prefer Ragu pizza sauces, but they are often pretty pricey – this time, I used a full can of Furmano's sauce and 1/2 a jar of DelGrosso's – the combination was quite tasty.
6. Spread your meat mixture out over the sauce.
7. Top with your favorite cheese (or combination of cheese).    I used about 2 cups of shredded cheddar and a generous amount of parmesan.
8. Bake at 425 for about 25 minutes.  The parmesan cheese got very brown (as you can see in my picture) – I was sidetracked talking about this pizza on Facebook and didn't get it out right away. Anyway, it wasn't burned at all, and tasted quite yummy!
Serving suggestion:
Slice and serve with your favorite chips. 
Feel free to eat in the living room, while watching a movie (I'd recommend Pirates of the Caribbean!)
Once again, I'm linking up my recipe with the Virtual Food & Wine Festival, being hosted by my wonderful Disney pal, Debs – from over at Focused on the Magic.  I hope you'll click on the links below to try some of  the other wonderful recipes being featured on this tour. Be sure to leave comments and let us know what you think.